Russia: Anti-ASF campaign, if only to please China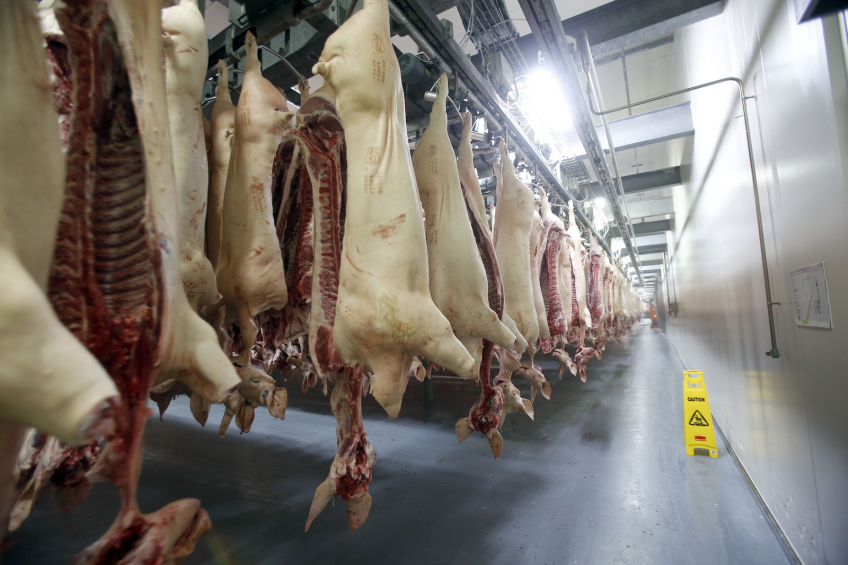 Even the Russian president Vladimir Putin has stepped in to see how the African Swine Fever crisis in his country can be solved. Currently, the health situation is also blocking pork trade opportunities with China.
During a meeting with Russia's cabinet of ministers earlier this month, Putin said that, to open the Chinese market for Russian pork, Russian veterinary authorities will have to apply a set of measures aimed to curb the spread of African Swine Fever (ASF) and other animal diseases.
He explained that he received some requests to enter into negotiations with the Chinese side for opening their pork market to Russian products. Putin called the Chinese market 'very big and promising', but admitted that still a lot work has to be done to obtain rights to export pigs to China.
According to vice prime minister Arcady Dvorkovich, a comprehensive strategy to fight against ASF should be ready by the end of September, and added that some points of this strategy have already being implemented.
Potential of Chinese market
Projections of Russia's ministry of agriculture state that Russia may achieve exports of 100,000 to 200,000 tonnes of pork per year to China, making China the largest foreign sales market for Russian pig products.
The intention to start delivering pork to China has been expressed previously by Russia's largest pork producers, i.e. Miratorg and Cherkizovo, while Rusagro is constructing several large pig farms in the Far East with the main target to export to Asia, including China and Vietnam.
Russia is struggling for China
In July, China's great potential for Russia's pig producers was also highlighted by Alexandr Tkachev, Russia's agricultural minister, who emphasised that 'Russia is struggling for China, just as the whole other world'. With the word 'struggle', he referred to the fight to start exporting meat.
He also said that the Chinese market can help Russian pork industry to achieve huge export potentials. He said in the first 5 months of 2016, the country exported 5times more pork than in the same period of 2015, without mentioning figures.
Protracted talks
Russia has been holding active negotiations with the Chinese about obtaining access to China's market for over 2 years. Within this period, Russian top officials have suggested often that permission was nearly granted to start making the first deliveries.
As long as elimination of ASF has been named one of the main conditions for launching deliveries, however, any chances Russia will really get for this approval in the coming years may prove to be illusive.
Significant rise in ASF outbreaks
Russia's veterinary watchdog Rosselhoznadzor indicated a significant rise in the number of ASF outbreaks in Russia this years, claiming that 2016 probably is the worst in terms of fighting with the disease since the beginning of wide-spread epidemic in 2009.
Tkachev admitted that ASF might constitute a threat, hence China will never grant permission to launch exports. He said that "Russia have 24 million heads of pigs, while China accounts for 420 million heads, so if the ASF virus enters there it will shoot down their industry."