Research: E. coli strains on swine farms in China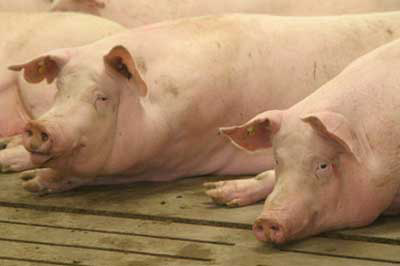 Three uncommon O serogroups of E. coli strains have been discovered during a trials to investigate the prevalence and virulence factors of E. coli strains on swine farms in western China.
In addition, a high prevalence of enterotoxigenic isolates that produce only K99 or STa was detected. Three to four swine production facilities were chosen from each of the five provinces (Shaanxi, Gansu, Ningxi, Sichuan and Yunnan) located in western China, where the climate is dry.

In total, 16 farms were selected according to the following criteria: Neonatal diarrhoea and postweaning diarrhoea were recognised problems, the herd included more than 500 sows, the farms were 500 to 800 km apart, and the farm's owner and staff were willing to participate in the study.

The research is relevant as porcine neonatal diarrhoea and postweaning diarrhoea caused by enterotoxigenic Escherichia coli (ETEC) result in significant morbidity and mortality and are economically important diseases of pigs. Identification of fimbriae and enterotoxin prevalence by geographic location is an important epidemiological tool for the control of colibacillosis in young pigs.

The research was published in the Journal of Swine Health and Production.