Research aimed at lowering feed conversion on pig farms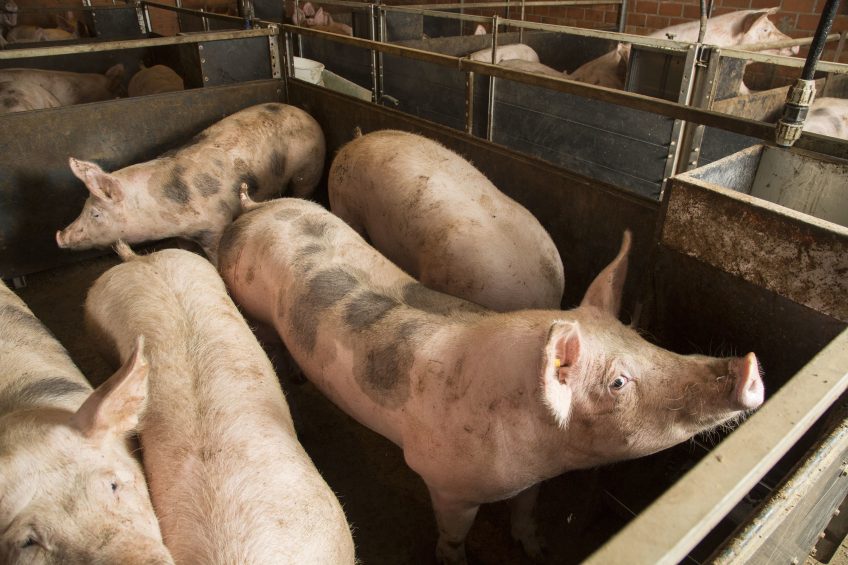 Belgian institutes have jointly launched a new research initiative to further optimise Feed Conversion Ratio (FCR) values in Flanders, the northern part of Belgium.
The research initiative was launched by the Flemish Institute for Agricultural and Fisheries Research (ILVO) and Ghent University.
In a press release, the 2 institutes stated: "Pig feed accounts for 50-70% of the cost of fattening meat pigs. For the farmers, the question is how to produce the maximum amount of pork whilst minimising the amount of feed needed. This calculation becomes even more important in times of high feed prices.
"This project will rely heavily on the participation of the farmers themselves (with protective confidentiality)."
From stable FCR towards a new drop
Historically the FCR in Flanders dropped steadily between 2000 and 2007 from 3.08 to 2.93. However, during the last decade this parameter has remained stagnant around 2.94.
Frederik Leen, researcher at ILVO, calculated recently that pig farmers, at current feed and pig prices, could earn €5 more per finisher pig per year if they could improve feed conversion by 0.1 unit. Achieving that is exactly the goal of the new project.
Anyone with a commercial finisher pig farm in Flanders can join ILVO as it seeks farmers to participate in this farm-based research project. More info on the research initiative on improving FCR can be found here.
What exactly will happen on the pig farm
Researchers will make an analysis of technical results of each participating pig farm's finisher section. This will include a visit inside the finisher facility plus a 2-hour conversation. Data of 2015 and 2016 will be reviewed as well as invoices and data related to the quantity and value of feed, the number of piglets at the start of finishing, the number of piglets sent to slaughter and their respective weights.
The researchers guarantee confidentiality and anonymous processing of data – an individual technical advice is included.
If you have any questions or would like to take part in the research please do not hesitate to contact the responsible researcher, Isabelle Hoschet, DVM, veterinarian.