Pork Checkoff advises producers to get their vaccinations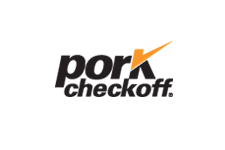 As in previous years, the Pork Checkoff recommends producers, farm personnel and others who have contact with pigs get the seasonal flu vaccination as soon as possible to help protect human and pig health.
"It's always a smart decision for producers and swine farm workers to reduce the risk of getting sick and bringing the flu to the farm or workplace by getting vaccinated," said Jennifer Koeman, director of producer and public health for the Pork Checkoff.
"It also shows the industry's 'We Care' ethical principle is in action to help protect employees, animals and public health."
According to the US Department of Health and Human Services, all people over the age of 6 months of age should be immunised for influenza each year.
"People may remain contagious for up to five to seven days after getting sick," Koeman said. "That's why it's so crucial that employers have a sick-leave policy that encourages those experiencing symptoms of influenza-like illness to stay home."
At the farm level, good building ventilation and good hygiene can help reduce transmission of flu viruses.
"To prevent pigs and humans from other species' influenza viruses, producers also should look at bird-proofing their buildings, protecting feed from birds and enforcing biosecurity practices, such as the use of farm-specific clothing and footwear," Koeman said.
According to Lisa Becton, Pork Checkoff's director of swine health information and research, "It's very important to monitor your herd's health daily and contact your herd veterinarian if influenza is suspected. Rapid detection of influenza can help producers and their veterinarians implement appropriate strategies to better manage sick pigs."
Related websites:
US Center for Disease Control
Pork Checkoff on flu