Polled US consumers will pay more for antibiotics-free meat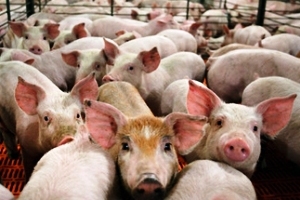 The majority of Americans want their meat to be raised without antibiotics, a recent poll by Consumer Reports has revealed.
Of those polled 8% of consumers indicated that meat raised without antibiotics should be available in their local supermarket. More than 60% said they would be willing to pay at least five cents a pound more for meat raised without antibiotics. More than a third (37%) would pay a dollar or more extra per pound.
Overuse of antibiotics
The majority of respondents (72%) were extremely or very concerned about the overuse of antibiotics in animal feed, including the potential to create "superbugs" that are immune or resistant to antibiotics. More than 60% were just as concerned with the overuse of antibiotics in animal feed allowing them to be raised in unsanitary and crowded conditions for livestock, human consumption of antibiotic residue, and environmental effects due to agricultural runoff containing antibiotics.

The poll was part of a report, "Meat On Drugs: The Overuse of Antibiotics in Food Animals and What Supermarkets and Consumers Can Do to Stop It."

Secret shoppers
Consumer Reports sent "secret shoppers" out to 136 supermarkets in 23 states, including at least five stores belonging to each of the 13 largest (by sales) supermarket chains stores in the country to see whether and to what degree those stores offer meat and poultry raised without antibiotics. We also conducted additional label research. The shoppers found wide differences among the stores – from Whole Foods, where all meat and poultry sold is raised without antibiotics, to Sam's Club, Food 4 Less, Food Lion, and Save-A-Lot, where they could not locate such products at the stores visited.

Campaign
Consumers Union, the public policy and advocacy arm of Consumer Reports, has simultaneously launched a new marketplace campaign, urging supermarkets to sell only meat raised without antibiotics – starting with Trader Joe's, one of the leading national chains best poised to make this commitment. It also sent a letter to the US Department of Agriculture (USDA) asking it to tighten labelling standards for meat raised without antibiotics.

The report is available online at www.ConsumerReports.org