Pigs' genetic code altered to tackle ASF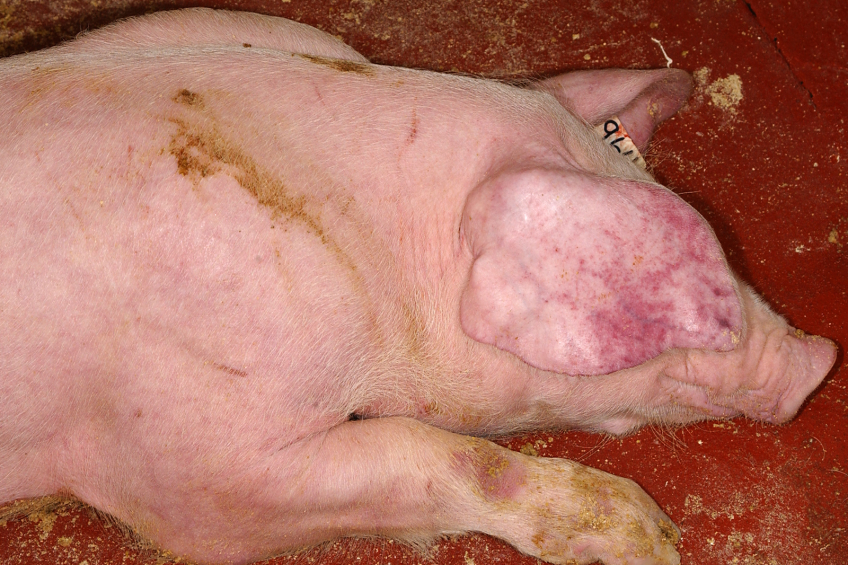 African Swine Fever (ASF) may be defeated by a technology which changes pigs' genetic codes, according to UK scientists.
A team at the Roslin Institute, part of The University of Edinburgh, Scotland, UK, in combination with Sangamo Biosciences, USA and breeding company Genus Plc, used advanced genetic techniques to produce pigs that are potentially resilient to ASF virus. The news already broke last year, the results have now been published in the journal Scientific Reports.
The new pigs carry a version of a gene that is usually found in warthogs and bush pigs, which researchers believe may stop them from becoming ill from the infection.
[([002_257_rb-image-1783797.jpeg])]
Also interesting: ASF-resistant pigs bred in UK
The University of Edinburgh's Roslin Institute is breeding pigs with a warthog gene to resist African Swine Fever (ASF). The newborn piglets could be among the first commercially viable GM animals to have been created in Britain, reports the Guardian.
ASF is spread by ticks
In tropical climates in Africa, ASF virus is spread by ticks. When standard farmed pigs are infected, they quickly become ill and die, but warthogs and bush pigs show no disease symptoms when infected. The research was therefore focused on one of the pig genes associated with ASFv infection called RELA*. The gene causes the immune system to overreact with devastating effects.
Warthogs and bush pigs carry a different version of the RELA gene from that found in farmed pigs. Scientists believe that this variant – known as an allele – may dampen their immune response and explain why they are more resilient to ASF.
Modifying letters in the pigs' genetic code
Researchers at the Roslin Institute used a gene-editing technique to modify individual letters of the pigs' genetic code. By changing just 5 letters in their RELA gene, they converted it to the allele that is found in the warthog.
The work builds on previous research from the team, which used similar techniques to produce pigs with a single letter of their genetic code altered. These animals produce a shorter version of RELA. This latest study marks the first time researchers have successfully swapped alleles in an animal's genetic code using gene editing.
[([003_703_rb-image-2266270.jpeg])]
Also interesting: ASF on EU farm: First-hand account
Despite taking biosecurity very seriously, Danish-owned Rupinskai Farm in eastern Lithuania became the first farm in the European Union to be hit by the recent wave of African Swine Fever outbreaks. Pig Progress travelled to Lithuania to reconstruct what happened.
Next steps: controlled trials to test the changes
All of these changes to the pig's genetic code could have occurred spontaneously in nature.
Scientists will now conduct controlled trials to test whether the genetic changes have improved the pigs' resilience to the disease.
In a press release posted on the Roslin Institute's website, professor Bruce Whitelaw, head of Developmental Biology, said: "Our goal is to improve the welfare of farmed pigs around the world, making them healthier and more productive for farmers."
The published article was written by Simon G. Lillico, Chris Proudfoot, Tim J. King, Wenfang Tan, C. Bruce A. Whitelaw, the University of Edinburgh, UK; Lei Zhang, Rachel Mardjuki, David E. Paschon, Edward J. Rebar and Fyodor D. Urnov of Sangamo Biosciences, Richmond, CA, United States; and Alan J. Mileham, and David G. McLaren of Genus Plc, DeForest, WI, United States.
* V-Rel Avian Reticuloendotheliosis Viral Oncogene Homolog A