Pig farmers in Taiwan to protest against ractopamine meat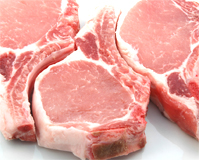 Taiwan's pig farmers have decided to stage their protest on the import of US beef containing the feed additive ractopamine on the 8th of March, days after the visit by the US under-secretary of commerce for international trade.
Some 20,000 people are expected to participate in the demonstration in front of the Legislative Yuan and Council of Agriculture (COA) to voice their opposition against imports of U.S. beef that contain ractopamine, Pan Lien-chou, an executive in the R.O.C. Swine Association, said.
Francisco Sanchez, US under-secretary of commerce for international trade, will be in Taiwan from the 5th-6th of March as part of Barack Obama's National Export Initiative to double U.S. exports by the end of 2014.
The pig-farmers protest was rescheduled from March 5 following a Feb. 20 meeting between Agriculture Minister Chen Bao-ji and 13 of the association members.
Chen said later Thursday that the government has not yet made a decision on the beef issue.
The COA will definitely protect the pig farming industry, but the industry also needs to stabilize pork prices, which have been falling, Chen said.
"It is more important to stay at home and take care of the pigs," Chen advised pig farmers, noting the cost of taking the time to protest.
The government has been considering whether to relax its ban on ractopamine and allow the sale of meat that contains traces of the drug, under US pressure. Which may mean that Taiwan might lift the ban on US beef containing ractopamine while allowing imports of pork containing residue of such substances.
The issue of relaxing imports on US ractopamine fed beef has been a sticking point in the currently stalled Trade and Investment Framework Agreement (TIFA) talks.
Ractopamine is banned in Taiwan, China, the European Union and more than 100 other countries while allowed in livestock feed in some 20-plus countries around the world, including the US.