PED virus confirmed in 27th US state: Arizona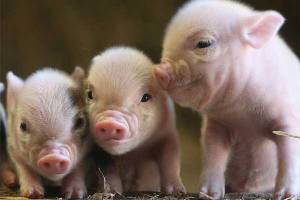 Arizona is the latest of US states to confirm cases of Porcine Epidemic Diarrhoea virus (PEDv). The total amount of states with confirmed cases is now 27.
Confirmed cases of PEDv increased by 274 in the week ending March 8. The total tally of outbreaks is now 4,458, Reuters reports.
Another state, Virginia, reported positive samples of the virus in the environment, but not yet in a swine herd. These data were released by the USDA's National Animal Health Laboratory Network.
PEDv affects pigs from all ages, but is predominanly causing mortality in the preweaning phase, with preweaning mortality rates of 95% reported. This strain is more pathogenic than old strains observed in Europe in the 1970.
PED virus has also been confirmed in Canada, Mexico, and the Dominican Republic. In Colombia, there are severe worries the virus has arrived as well and biosecurity regulations have been stepped up as a result.
Pig industry analysts estimate that the virus has killed between four and five million US hogs since it was discovered in May last year.