PED becomes notifiable disease in England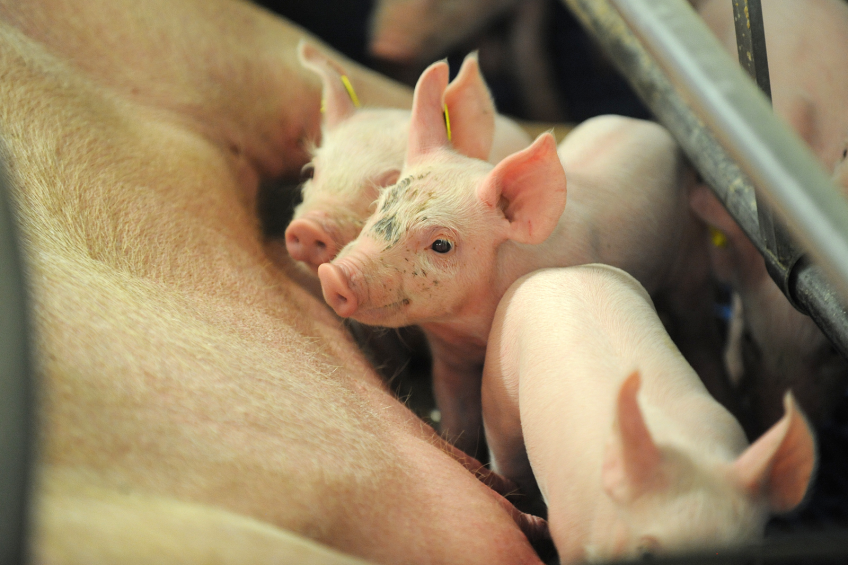 PED is to become a notifiable disease in England from Friday December 18, and pig-keepers and vets will be legally required to inform the Animal and Plant Health Agency of any suspicion of the disease.
If a test for PED proves positive, Government will inform AHDB Pork, the organisation for pig levy payers in England, so that tracing can be carried out and improved biosecurity measures put in place. This is similar to the consensual Canadian approach to combatting the disease, which has proved effective.
Pork industry co-operation
The new measure has been introduced following co-operation between Defra APHA, AHDB Pork, the NPA and other industry bodies. Though it is now classified as notifiable, there will be no statutory movement controls, no compulsory slaughter and no blocks on exports.
Under the new legislation in England, Apha will be legally permitted to inform AHDB Pork – which is the agreed "appropriate organisation" – in confidence of suspect and confirmed cases. AHDB Pork will then provide biosecurity guidance to the pig unit concerned. It will also carry out tracing and alert at-risk contacts as necessary. The aim will be to prevent spread of PED and to eliminate the disease from the pig unit. There will be no requirement to slaughter affected animals.
Potential PED outbreak identified quicker
PED has been made lightweight notifiable following an informal consultation process with the pig industry. NPA and others called for the measure so that any outbreak can be identified as quickly as possible, spread can be prevented, and the disease can then be eliminated from the unit concerned.
AHDB Pork Chairman Meryl Ward said: "This initiative is a significant step change in partnership working between industry, Defra and the APHA to build England's resilience to disease. PED is a potentially serious disease and emerging threat to our English pig industry.  A unique industry led collaboration with Government led to the development of the PEDv Contingency plan to 'identify, contain and eliminate'.
Minimise impact on English pig sector
"The regulatory change to notifiable status is a critical part of the plan and will assist in early identification of affected premises, allowing more time to take effective actions to minimise the impact on the industry and therefore increasing the opportunity to eliminate the disease.
"Working together to share resource, knowledge and build vital expertise, the partnership has also developed a series of standard operating procedures, bio- security guidance as well as raising awareness across industry of the potential threat.
Significant threat
PED remains a significant threat to British pig-keepers. Outbreaks of high-impact strains caused up to 100% mortality in young pigs in the United States, knocking out around 10% of pig production in 2013-2014. The disease has since spread to Ukraine. Even with milder European Union strains, piglet mortality as high as 70% has been reported.
The Scottish Government is currently consulting on making PED similarly lightweight notifiable in Scotland.