The 2-day event showcased the latest developments in sustainable initiatives, innovations and updates on additive markets and offered participants the opportunity to exchange views and ideas with speakers and panellists.
Royal Agrifirm CEO, Dick Hordijk, and Luciano Pinotti, a professor from the University of Milan, were just 2 of a long line-up of interesting speakers who emphasised the need for a proactive change in the feed industry and the importance of embracing sustainable practices to ensure more food and feed availability in the future.
Great potential for the feed industry
In agreement with the other expert speakers, Hordijk sees great potential for a more sustainable industry. He argues that food is "way too cheap". Comparing food price development and inflation over the decades, he notes that food became cheaper instead of keeping pace with overall price trends.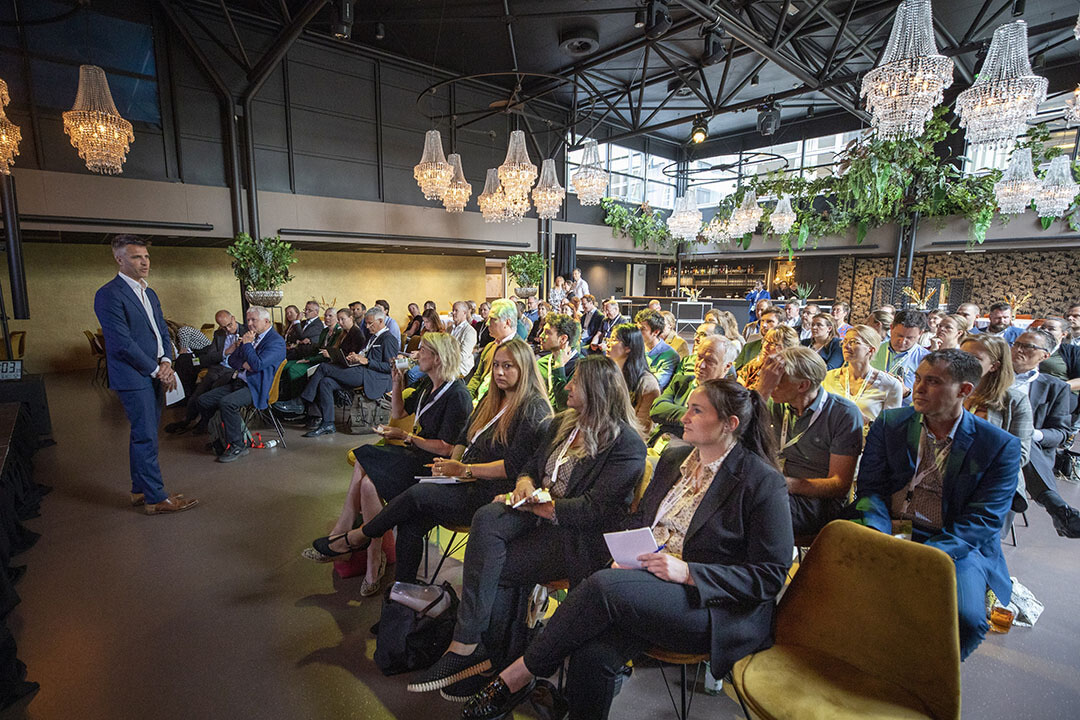 "The farmers, the supermarkets and other players in the supply chain became more efficient, but they are not the ones driving the Ferrari supercars. All the gains made in our business ended up at the consumer level. Where do you think the money went? It all ended up in iPhones, airline tickets and a luxury lifestyle. At the same time, food is way too cheap for all the demands society puts on it."
Sustainability is in our DNA
However, that doesn't mean that the industry doesn't commit, as could be learned from the talk of Sanne Griffioen-Roose, director of farm sustainability at FrieslandCampina, a company on its way to net climate-neutral dairy by 2050 and with ambitious 2030 climate goals in line with the targets of the Paris Climate Agreement. In her presentation, Griffioen-Roose highlighted what the journey has been like, how targets are set, how a reduction is achieved, and how data and collaboration play a crucial role in this journey.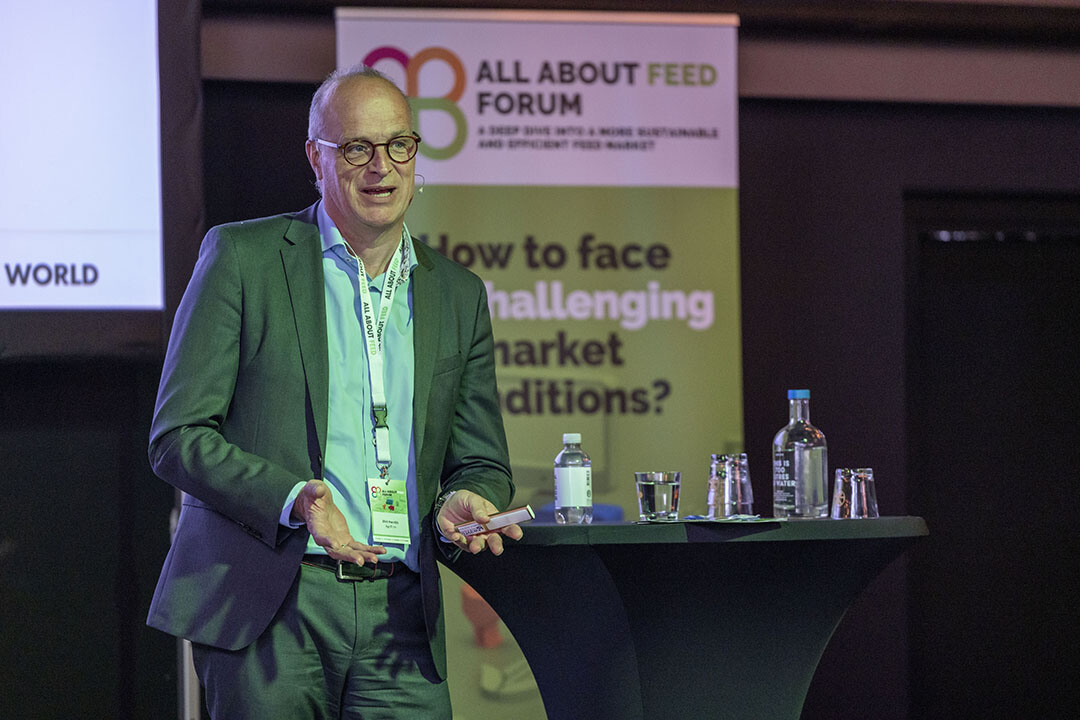 "We see at our suppliers, the farmers, that sustainability is in our DNA. We are dependent on a healthy planet for our livelihood, and I am confident that we can all find a sustainable way forward, which includes a sustainable business model."
A more sustainable and profitable agricultural sector
Expert speakers covered current trends that all circle back to a more sustainable and profitable agricultural sector. Schothorst nutritionist, Albert van Dijk, presented the session 'Nitrogen reduction in pig production by nutritional means; protein is poison?', while Wageningen researcher, Sanne van Gastelen, covered 'Emissions in Dairy Farming'. John Geurts, the CEO of Nijsen, shared his take on 'Circularity in livestock production, the (im-)possibilities', and Wageningen researcher, Arya Rezaei Far, and CEO of Insect Engineers, Bob Holtermans, explored the current and future potential of insects in poultry feed.
Participants of the All About Feed forum took a closer look at dedicated subjects in 4 breakout sessions.

The 2-day All About Feed forum showcased the latest developments in sustainable initiatives, innovations and updates on additive markets and offered participants the opportunity to exchange views and ideas with speakers and panellists. Credit: Misset