Normal pig behaviour: Key in housing systems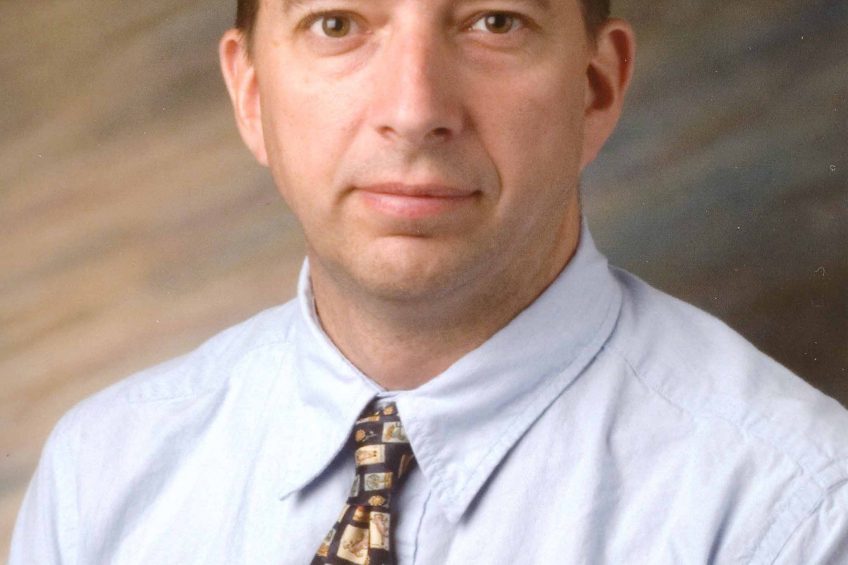 Interview with Dr Jeremy Marchant-Forde: For the first time attending an IPVS congress, Dr Jeremy Marchant-Forde has been invited to update the veterinary audience on a topic which touches closely on animal health: welfare. The topic is receiving increasing amounts of attention in the USA, he notes.
Jeremy Marchant-Forde, behavioural biologist at USDA-ARS is not completely unknown to the pig veterinary world. He started his academic career in veterinary school at Bristol University and although he swiftly moved into more behavioural studies, his affiliation with the veterinary side always remained. Even now, located at Purdue University, Indiana, USA, the veterinary school is only a couple of 100 metres down the road and some of his research is based there. Having grown up in Suffolk, UK, traditionally strong on animal welfare, Marchant-Forde notices that the interaction between animal behaviour and welfare issues and the veterinary world is moving closer in the USA. "The AVMA organized a conference on including more animal welfare issues in the veterinary curriculum last year for the first time. It included natural pig behaviour."
Being an Englishman in Indiana, he notices that the theme of animal welfare is increasingly being embraced in the United States, a development which has started 15-20 years earlier in Europe. Mentioning examples as Smithfield and Maple Leaf that made a commitment to group housing three years ago, he says.
He believes American producers know more welfare-oriented production is coming their way. This includes more welfare focus from veterinarians as well. He says, "Traditionally, veterinary science may not have had much exposure to welfare science in the USA. In the UK, this is better placed. Veterinary students are being taught about animal welfare and its interaction with health."
Social behaviour
At the IPVS congress, Marchant-Forde is asked to dive into the theme of social behaviour in pigs and its impact on animal welfare. In his work, he has mainly focused on sows and finishers, he says. As for the sows, this research includes fundamental studies to determine exactly how and why aggression occurs and more applied comparative studies into the efficacy of sow housing in bigger groups using Electronic Sow Feeding; or smaller groups using individual feeding; or just gestation crates. Overall, which one is better for animal welfare can be hard to determine, he says. "I prefer housing animals in a group. But that's not to say that for all animals, welfare is better. I believe that the welfare of the majority is better in a group than a crate but for a minority it might be worse. There is not so much variation in crates, but overall, the data suggest welfare is poorer for the majority." Much depends on the manager himself, he says. Pig producers have to switch to completely new management systems and that can be the essential factor as to whether a certain system implementation will work or not. "Still the most important factor in animal husbandry are the farmers themselves, as they have to have the right persons and the skills to manage the system they choose."
Marchant-Forde explains that aggressiveness is one of the key topics when studying sow behaviour. This phenomenon exists wherever pigs are housed in groups. Keeping swine calm, however, is important, as aggressive behaviour can harm them and increase feed and medical costs for producers. He says there are several ways to influence aggressive behaviour – and trials are continuously being conducted into the influence of e.g. feeding systems, space, environment or enrichment materials.
Marchant-Forde says, "Recently, we've been researching Paylean, which contains the beta-agonist ractopamine. This increases muscle mass of pigs and is used a lot in the USA. We have found that gilts are naturally more
aggressive than barrows, but this aggression is increased by Paylean in gilts. We have also been feeding gilts with higher than normal amounts of the amino acid tryptophan – and we have seen a reduction in aggressiveness." He continues to say that knowledge of the 'normal behaviour of the pig' should be key. "We should be trying to merge this with the various pig management systems. It doesn't work when you're just confusing the animal."