New outbreaks of ASF in Russia – and possibly in Ukraine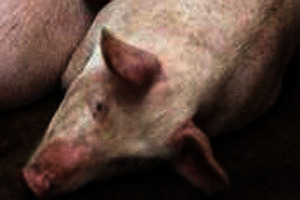 New African Swine Fever (ASF) outbreaks were recently reported to be occurring in Russia. Ukrainian officials also report the finding of an outbreak that might be ASF.
On 17 October press office of Federal Service for Veterinary and Phytosanitary Surveillance (Rosselkhoznadzor) published a summary of the four new outbreaks of African Swine Fever (ASF) recently reported in Russia.

New outbreaks of ASF were reported in the Tver region (in the villages Ostrie Luki, Mauldin and Moldino) and Krasnodar region (in Dinskoy district). Both of these regions are in the west of Russia. Strangely enough, it was the department of Rosselkhoznadzor for the Republic of Khakassia (in eastern Russia) that reported these novel outbreaks.

Currently, the areas where the outbreaks have occurred, measures are being carried out to contain and prevent further spread of the disease throughout the territory of the Russian Federation. Rosselhoznadzor has not reported more detailed information on the outbreaks, it is therefore thought that the deaths of animals were not at pig farms but in the wild.

The Acting Head of Rosselhoznadzor of Khakassia, Ivan Sucharev, recently appealed to residents of asking them to follow measures to prevent the importation of the ASF virus to pig farms and family farms, to be vigilant and report all sick pigs and deaths of pigs to veterinary specialists.

Possible outbreak in Ukraine
The firm Agro Plus 2006 (Kamensky district, Cherkasy region of Ukraine) recently recorded cases of pigs mortality, reported the State Veterinary and Phytosanitary Service of Ukraine. According to the report 240 pigs died. In total the farm contained about 1,680 pigs.

Experts think that the cause of mortality is ASF. However, veterinary specialists doubt that the pigs died due to ASF because evidences of this disease was not visible.