New cases of ASF in Russia, Tver region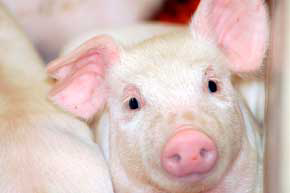 African Swine Fever Virus (ASF) was again found in the wild in Kesovogorskaya (Kesovogorsky districts) and Rumelko-Sporting (Kashinsky district) of the Tver region.
These municipalities were already quarantined due to ASF, which until now has not been removed. A number of dead wild boars have been found to be infected with the virus, reported the regional department of Russian veterinary service Rosselkhoznadzor.

"Boars that have been infected with ASF was shot during the depopulation measures," according to Rosselkhoznadzor.

Since the beginning of 2013 this is respectively the seventh and eighth outbreak of ASF in the Tver region. The situation is so complicated that the regional authorities advised residents engaged in pig production, to think about the possible transition of their farms to alternative types of livestock. Currently in the region a program is being developed aimed to support farmers who will decide to sell all their pig stock and purchase poultry or cattle.