New ASF outbreaks revealed in Russia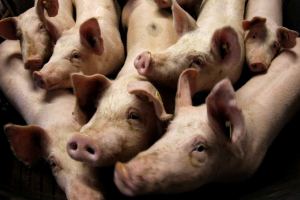 Samples taken from six domestic pigs which died at a private pig farm in Ramonova village, Alagir area and from a pig from a farm in the Nart Ardon area showed positive results for African Swine Fever (ASF), reported Julia Starchenko, head of the press service of the Ministry of Emergency of Russia Department for North Ossetia.
Following the outbreaks on 27 March a emergency meeting was held with the sanitary-epidemiological commission, chaired by Prime Minister of North Ossetia Sergei Takoev. It was announced  that all necessary measures to prevent and eliminate ASF are being carried out.

This case of ASF detection is the fifth in North Ossetia. In the summer of2008, it was one of the first Russian regions to face ASF. Back then it was decided to eliminate two thirds of all pig stock at local farms. After that a new outbreak was recorded in the spring of 2009 in the village of Giselle. The government of North Ossetia issued an unprecedented degree – he ordered the complete eradication of wild boars. The third and fourth outbreak of ASF occurred in November and December of 2009.