New ASF outbreaks in Lithuania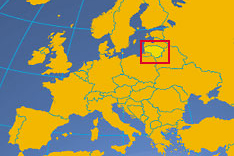 New African Swine Fever (ASF) outbreaks have recently been reported in Lithuania, on Wednesday said the head of the Food and Veterinary Service of the country, Jonas Milius.
According to Milius, the outbreaks were found on two farms in Ignalina district, not far from the pig complexes of the Danish company Idavang, where at the end of July about 19,000 pigs were destroyed due to ASF. The district has been declared a state of emergency. Previously inspectors of the Veterinary Service established the contaminated zone around the complex of Idavang.
"New outbreaks are located outside the buffer zone. Farmers declared these animals. But today the whole Ignalina district is a dangerous ASF area. If citizens will keep pigs and not comply with the biological security, we will have problems, just as Latvia and Poloand," said Milius.
Since the end of January Russia has banned pork imports from the European Union after the discovery of ASF virus in Lithuania. After that, the disease was found in Poland and later in Latvia.
The staff of the Veterinary Service of Lithuania intends to hold meetings with representatives of local government, they are trying to urge small farms to cull all pigs and transfer to the cultivation of alternative types of agricultural animals. "There is no other way. The main carriers of ASF are wild boars. There is a 97% chance that boars were the first who brought the virus to the country," Milius added.