New ASF outbreak in Yaroslavl, Russia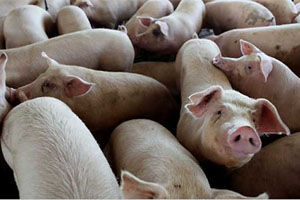 An ASF outbreak has been registered in the Yaroslavl region, regional department of Rosselkhoznadzor (Federal Service for Veterinary and Phytosanitary Surveillance) reported.
According to the report, one dead wild boar has been found on 24 January 2013 in Uglich district of the Yaroslavl region, Prilutskaya.

Pathological material has been sent to the Yaroslavl regional veterinary laboratory where experts during laboratory studies confirmed the preliminary diagnosis as African Swine Fever.  Rosselkhoznadzor officials instructed the regional departments for Yaroslavl, Tver and Pskov regions with the State Hunting Agency to carry out measures aimed at preventing of the spread of the disease.

Rosselkhoznadzor representatives believe that the wild boar migrated from the Tver region, where the ASF situation remains very complicated. In order to control the further spread of the disease, the legislative body of the Tver region on  24 January incorporated an amendment to the law regarding hunting and conservation in the Tver Region, which provides a set of measures to reduce the number of wild boars in the region.

"When the virus can so easily spread to pig farms, no farmer feels safe. We need to completely eliminate the threat from wildlife," commented a representative of the regional department of Rosselkhoznadzor.