MSD Animal Health gets approval for vaccine against PCV2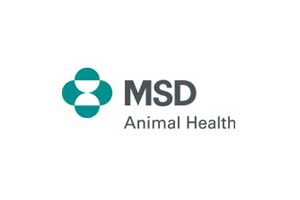 MSD Animal Health (known as Merck Animal Health in the US and Canada) announced that, following a positive opinion from the Committee for Medicinal Products for Veterinary Use (CVMP), the European Commission has approved Porcilis PCV M Hyo, a single shot vaccine that will protect piglets from Porcine Circovirus Type 2 and Mycoplasma hyopneumoniae Infections.
Porcine Circovirus Type 2 (PCV2) can affect weight gain and overall performance, even if there are no outward signs of infection. Severe cases of the disease can result in rapid weight loss, diarrhoea and even death. M. hyopneumoniae damages the airways of the lower respiratory tract and allows for secondary infections to occur, which can reduce productivity and lead to significant economic losses for producers.
The vaccine reduces the number of vaccinations given to young piglets by providing protection against both diseases for at least 21 weeks after a single injection with no restrictions to maternally derived antibody levels, it comes ready-to-use and does not require mixing.  The product will help reduce viraemia, virus load in lungs and lymphoid tissues and virus shedding caused by Porcine Circovirus type 2 infection; reduce severity of lung lesions caused by Mycoplasma hyopneumoniae infection and reduce the loss of daily weight gain during the finishing period in face of infections with M. hyopneumoniae and/or PCV2 (as observed in field studies).