The 1st results of this approach were shared late March 2018 at a meeting of 'Good Farming Star', a programme uniting 185 Dutch swine farmers (the StarFarmers). These all have committed themselves to supply for the Dutch animal welfare scheme 'Beter Leven' and are delivering their pigs to processor Vion Food.
In the trial, the climate in the pig houses of all 22 participants was constantly monitored. By doing so, the pig farm owners gained more insight and were able to make timely adjustments in case of need, in order to get an optimal climate.
Temperature, humidity, air pressure and CO2
The pig farmers had online access through the most recent monitoring data using a so-called 'SmartStable' system. The system allowed participants to gain insight into temperature, relative humidity, air pressure as well as carbon dioxide (CO2) levels.
Participants noted there were differences in the amount and stability of the humidity and CO2 levels. Practical recommendations for the participants included:
Adjusting the course of the target temperature during the production cycle;
Lowering or raising the target temperature; and
More ventilation at the end of a production cycle.
Some participants started to focus on data during the project phase, resulting in discernible improvements in levels. Jaap Kreuger, chairman of StarFarmers, concluded: "The results provide concrete stepping stones for us and will help us to move forward."
Trials on pig farms will continue
According to the news release, the sensors will remain in the participants' pig houses. Further research will be carried out on stable climate using the sensors and the SmartStable software.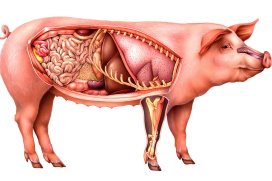 Find out all there is to know about pig health using Pig Progress' unique Pig Health Tool
In May 2018, chain profiles will be drawn up. Data concerning slaughter findings at department level will be related to the department climate and the use of medication on the animals concerned during the growing phase and the nursery phase.
Better coordination in pig house management
The chain profiles will offer sow and pig farmers possibilities to better coordinate their management. The relationship between the quality of the end product from farms and the combination of climate management and the use of medication shall also be researched.
Based on analysis, participants will be offered additional suggestions for improvement.
The programme was facilitated by advisory bureau Connecting Agri & Food.