M hyo vaccine works best in first week after farrowing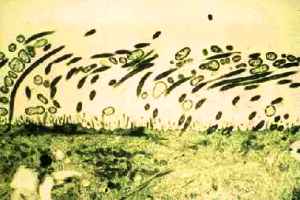 Protection against Mycoplasma hyopneumoniae works best in piglets that are vaccinated early with a long-lasting vaccine. This protection appears to be working up until the very end of the finisher period.
This was stated by Dr Frédéric Vangroenweghe, veterinary advisor, Benelux for Elanco Animal Health, writes Dutch agricultural title Boerderij.
Speaking at a symposium in Ommen, the Netherlands, Vangroenweghe referred to scientific research from the US and South Korea.
The Korean research compared various vaccination moments, showing that vaccinating in the first week of life yields the best results, both for the protection duration as for the reduction of lung lesions in pigs at the slaughter line. In the American research, emphasis was on a potential connection between immunity through colostrum and early vaccination. Groenweghe said that colostrum-derived immunity does not impair the effects of early vaccination.
He said: "The common belief in the field is that early vaccination does not have any effect, as piglets will receive immunity through colostrum. These studies, however, show that there is no interference with maternal protection. In other words, maternal antibodies and early vaccination at the same time are not counterproductive."
M hyo is one of the more detrimental pathogens in pig production, partly responsible for worse performance due to lung lesions.
Related websites: