Lithuanian pig farmers suffer huge losses due to ASF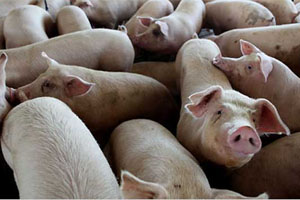 African Swine Fever (ASF) has not yet reached the pig farms of Lithuania, but the farmers are already saying that the losses due to its spread will amount to millions of euros.
Last week, the purchasing price of live pigs in the country dropped 10 % so according to the Association of Pig Producers of the country, currently most of the pig farms are working towards profitability.

The director of the Association of Pig Producers Lithuania, Algis Baravikasa, said it is still too early to talk about what actions the companies need to take. With regards to the current market situation in particular it is unclear how the volume of pork produced by the local companies will decrease. "So far all thoughts are concentrated on the issue of how to avoid the spread of ASF on farms."

"After banning the export of breeding pigs to Russia we will suffer losses of 1 mln euros, because we will have to sell breeding pigs for meat," said the Jonas Zhultauskas, director of one of the largest breeding pig farms of the country, Norsvin Lietuva. In total experts estimated that the Lithuanian pork industry may suffer losses of about 20 mln euros during the first months after the outbreak.

A director of another large pork producer – Idavang, Saulius Leonavičius said that despite the tough market situation his company is not reducing the volume of production. According to him after the export ban of pork and live pigs to Russia and the countries of the Custom Union all European pig production industry will be hurt. However, he believes that traders will be able to find new pork production supplies, he mentioned China in particular.