Lithuania: ASF found on two more backyard farms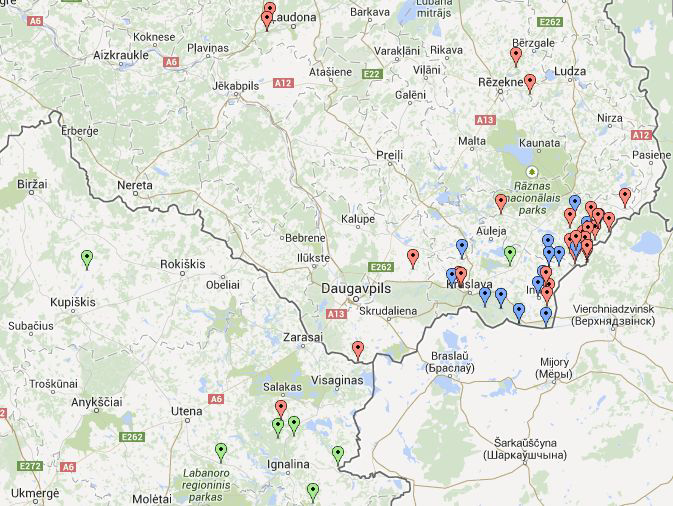 Lithuania has reported two more outbreaks of African Swine Fever (ASF) on backyard farms to the World Organization for Animal Health (OIE).
In both farms only a small amount of pigs was present.
The most recent case was reported on August 30 to the OIE and concerned a backyard farm in Ignalina district, about 1 km from the border with Belarus. The owner of the backyard farm had four pigs of two months old, of which two had died. The other two pigs, whom tested positive for ASF virus, were killed and all carcasses were burned.
The outbreak in Rokiskis district, Panevezys province, occurred on a backyard farm and was discovered late August as a result of intensive surveillance within the framework of the national ASF programme. Blood samples for ASF diagnosis were taken from one of two pigs on this farm. The clinically healthy pig (13 months, male) was clinically examined by an official veterinarian; blood samples were taken and on 19 August delivered to National Food and Veterinary Risk Assessment Institute (NFVRAI). The institute confirmed ASF using real time PCR test from blood; the antibodies test with ELISA proved to be negative. Both pigs were destroyed.
Poland
In addition, on August 24, Poland reported the finding of a dead wild boar with ASF near the village of Kolonia Mostowlany in Michalowo sub-district in Podlaskie province. All reported occurrences of ASF so far happened within about 5 km of the Polish-Belarussian border.
This updated map of ASF shows exactly where all outbreaks in the European Union have been reported.