India: Diagnostic kit developed for classical swine fever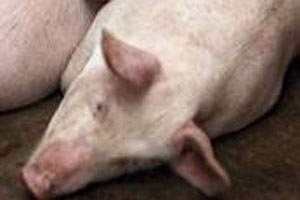 Classical swine fever has been a headache in the pig farming sector in North East India for a while. Now a new kit has been developed by researchers at RCGB, according to The New Indian Express.
The diagnostic kit for classical swine fever, developed by the Rajiv Gandhi Centre for Biotechnology (RGCB) is all set to go for field trials in Assam, the state with the maximum reported outbreaks of the classical swine fever. 

The North East is where pork is a staple food of a vast majority in the society and a principal revenue source. The field testing in Assam will be headed by N N Barman, professor of microbiology, College of Veterinary Sciences, Assam Agricultural University, Guwahati. "The innovation looks quite similar to the pregnancy detection kit available over the counter in most of the pharmacy stores," said R Radhakrishnan Nair, group leader for Laboratory Medicine and Molecular Diagnostics at RGCB. "You just need three drops of blood and the test can be done in less than 10 minutes," he added.

"When infected pigs are transported across borders from Burma to places such as the North-East where the demand for pork is high, the virus is transmitted to other susceptible pigs in the region. The particular device gives an immediate diagnosis on the field and we can arrest the spread very quickly," said RGCB director M Radhakrishna Pillai.

The RGCB was given the responsibility to conduct a network programme to study classical swine fever with G Saikumar, principal scientist at Indian Veterinary Research Institute, Izatnagar, as technical co-ordinator by the Department of Biotechnology, Kerala Government. The RGCB diagnostic product has completed in-house testing and validation.