Hipra takes one step forward in Smart Vaccination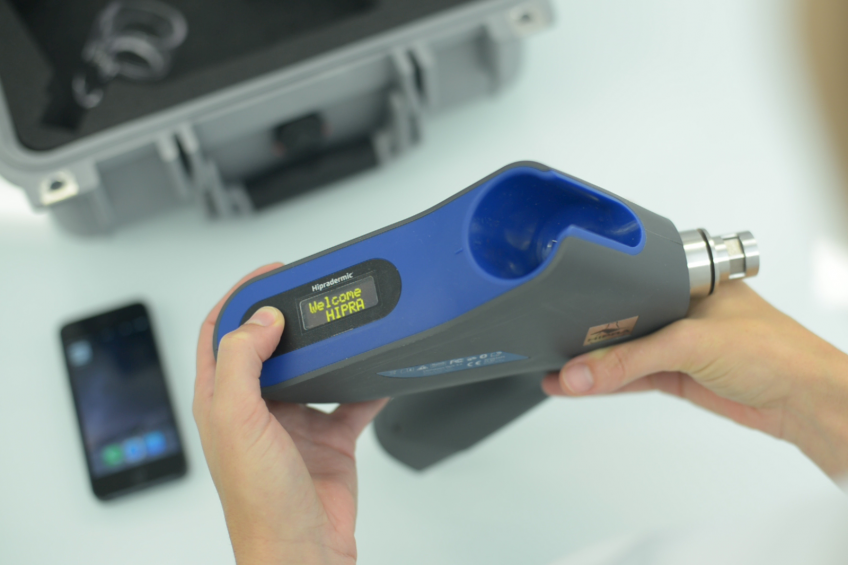 Hipra has introduced their 'one step forward' in pig health by launching the Smart Vaccination Concept, that implies a full connection and record of all data around the vaccination process.
In a side-event to this year's International Pig Veterinary Society (IPVS) congress in Dublin, Ireland, the Spanish-based animal health company shared its view for the years to come. With increasingly more devices around us becoming interactive and connected to the Internet, the so-called 'Internet of Things' is unstoppable. How does pig production fit in?
The company has developed a method to make the vaccination process traceable. The approach includes 3 novelties in one:
1. Individual vial identification
The new Hipra vaccines are equipped with a radio-frequency identification (RFID) chip. This gives to every vaccine vial the product information such as batch code, number of doses, manufacturing and expiry dates, etc. Hipra is the first animal health company to introduce this RFID technology in their vaccines that provides more security, faster reading and the ability to register new information during the vaccination.
2. Needle-free vaccination
Hiprademic is a new needle-free device with wire-less connectivity for the intradermal administration of Hipra vaccines. This device has an antenna that is able to read the RFID chip information from each vaccine vial and link it to a specific vaccination session. All the data recorded by Hipradermic can be transferred to Bluetooth devices to create a vaccination report.
Hipradermic has also important features that will help to make the whole process of vaccination easier, with a design adapted to the user's hand or a holder that can contain different vial sizes (10 ml, 20 ml and 50 ml). Maintenance is needed after 35,000 shots.
3. Traceability always available in a multi-platform access
Thirdly, Hipra has developed Hipralink, an app for either smartphone, tablet or browser on which all these data can be retrieved and put into perspective. This way an insight can be obtained, visualised in graphs or any way a pig producer or veterinarian would like to see it, about the number of vaccines administered, who has been vaccinating the most accurate or the fastest, how long it took, which device was used and which vaccine was given to which pig group on which farm.
In addition, the app also helps plan vaccination schemes. By introducing a calendar and an alarm system, it is easy to let anybody know it is time for a certain pig group to be vaccinated. In short, the entire vaccination process can be monitored, planned and analysed.
Release on the international markets
Now the system has been announced at IPVS/ESPHM, the innovation will be released on the international markets.
The innovation was announced at a side event during which several speakers introduced the 'Internet of Things', amongst others Liam Chambers, IBM research; Mike Mohr, Triangle Global Consulting and former Technical Director of Smithfield Foods; and Javier Sanz (Marketing Director), Rafael Pedrazuela (Corporate Swine Business Unit Manager, Marta Busquet (Hipradermic Product Manager) and David Mateos (Marketing Technologist), all from Hipra.