Germany to reduce use of antibiotics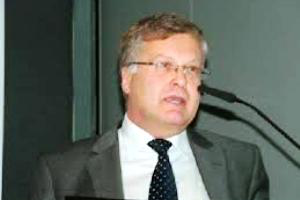 In Germany it is now the declared political intent to substantially and sustainably lower the use of antibiotics in veterinarian medicine.
The focus is on the finishing phase in pig and poultry production. Dr. Hans-Joachim Gotz, president of the Federal Association of Pratising Veterinarians told that the transnational objective of modern animal health policy must be to avoid illnesses by preventing measures such as vaccinations, hygiene, husbandry management, husbandry conditions etc. Nevertheless the principle of 'sick animals have a right to treatment' must apply Gotz said.

He announced that a comprehensive antibiotic monitoring system has been developed. Work commenced already in April on surveying the use of antibiotics in the poultry sector, followed by the pig sector in September.