The outbreak was found on a swine farm near Gimpo in the province Gyeonggi, the area located directly around Seoul in the country's north. The outbreak was discovered on 26 March when a sick pig was tested for FMD. The infectious virus was confirmed the day after and reported to the World Organization for Animal Health (OIE) 2 days later.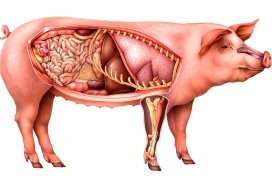 Find everything on pig health at the Pig Progress Health Tool
On the farm, which had 1,059 pigs, in total 14 were found positive for FMD, whereas 1 had died. All animals had to be culled. All relevant biosecurity measures are being taken, e.g. movement control inside the country for the next 48 hours, vaccination, surveillance outside the protection zone.
Long history with FMD outbreaks
South Korea, a country with a well-established pig industry, has a long history with FMD outbreaks. The current outbreak is the first in 2018. The previous FMD outbreak in pigs dates was 2 years ago, in South Chungcheong province. Last year February, FMD was also detected, but that was at a cow farm.
Especially in 2011 and 2012, the disease struck the Korean pig and livestock industries heavily, leading to a mass replacement of the country's breeding stock.

What does South Korea's pig industry look like? Read the pig country focus analysis
Remarkable: FMD, serotype A
South Korea's press agency Yonhap reported that the pig had an A-type FMD virus. It is the first time that South Korea confirmed a swine FMD case with the rare virus type, according to the South Korean Ministry of Agriculture, Food and Rural Affairs.