Fly larvae protein in animal feed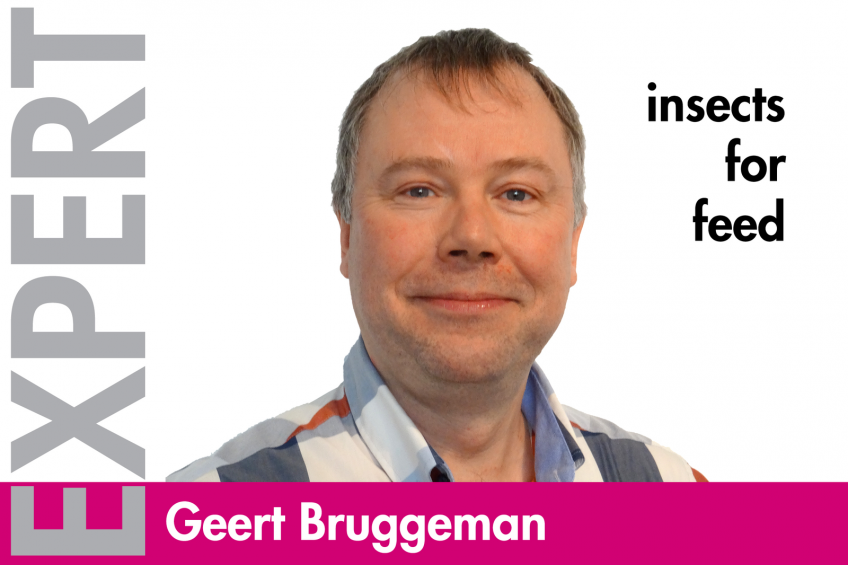 Before tucking into a bacon sandwich, do you ever wonder what the pig you're eating used to eat?
Chances are that most of the meat you consume comes from livestock reared on protein sources such as soya. But there is an urgent need to increase supply of protein from sustainable, alternative sources.
The European project PROteINSECT, in which Nuscience is participating, is researching whether insect larvae, grown on organic waste materials, could be a suitable protein source in feed intended for pigs, chicken and fish.
Our pig feeding trials in Europe were recently featured on Countryfile, the BBC's flagship rural affairs TV programme. PROteINSECT is bringing together expertise from Europe, China and Africa to encourage and enable the adoption of fly larvae protein into animal feed around the world. The PROteINSECT project has 12 partners from seven countries and is co-ordinated by Fera Sciences Ltd in the United Kingdom. The project finishes in April.
The protein deficit
With a growing global population and an increased overall demand for food, particularly meat, food availability and security is a worldwide challenge. Currently more than 80% of the protein requirements for livestock rearing in the European Union is imported from non-EU countries. EU poultry feed, for example, still relies on soybean meal as a major source of high quality protein.
The European Parliament has adopted a resolution to address the EU's protein deficit, stating that urgent action is needed to replace imported protein crops with alternative European sources. Insects are one potential solution to alleviate this current protein deficit. As a natural component of the diets of chickens and pigs, they provide a rich source of highly digestible protein. Fly larvae in particular have the potential to help meet this protein demand, whilst offering a more ecological alternative.
What have we discovered?
Several insects, such as the housefly (Musca domestica), were shown during this project to be of high nutritional value. Part of PROteINSECT was to assess the effect of the inclusion of both crude insect meal, as well as extracted insect proteins on 1) the zootechnical performance and 2) health issues of broiler chickens.
In the broiler trial performed in Europe, similar zootechnical performances were observed for insect-fed animals compared to animals fed a conventional protein source. These observations were further confirmed by poultry trials in non-EU countries within PROteINSECT.
Overall, it seems that partially replacing standard protein sources by insect proteins, will at least lead to the same zootechnical performance in poultry. Further trials will have to assess whether these results can be confirmed, or that full replacement of conventional protein sources by insect protein alter performance of broilers.
What happens next?
PROteINSECT is developing a White Paper to present to the European Parliament with recommendations to safeguard the legacy of our research. It will be presented at the project's Final Conference in Brussels on 27 April.