European nations impose ban on Russian and Ukrainian pork imports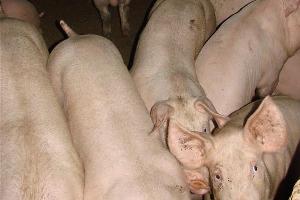 Germany has banned the import of pork products from Russia and Ukraine because of the continuing African Swine Fever (ASF) epidemics in those countries.
A few days' earlier Lithuania and Moldova made the decision to ban pork from the Ukraine. The two countries are tightening biosecurity control measures along the borders with the two countries.
The German veterinary services have also banned the transportation of any pork food products from Russia and Ukraine.
The official report states: "The Ministry of Agriculture warns our citizens entering into Germany from Russia and Ukraine, that they should completely abandon the transportation of meat, sausages, bacon and other pork products. This measure is implemented due to the outbreaks of African swine fever in these countries."
The ban on pork food products was initiated entered due to suspicions that ASF may have travelled to the Ukraine from Russian via transported luggage.
Pork and live pigs import from the Ukraine were also banned by Moldova and Lithuania.
However, the Ukraine has managed to reach an important agreement with the Customs Union, that the Union will not impose a ban Ukrainian pork.