A European Commission (EC) press release reported recently that the commission had agreed to allow the use of EU funds to help these pig farmers.
The viral disease has been present in Poland since 2014. To control the disease and avoid new outbreaks, strict sanitary restrictions have been put in place. The Polish authorities even introduced further requirements in areas most at risk.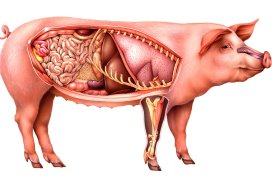 For more information on pig health, please read the special Pig Progress Health Tool
Pig farmers owning no more than 50 pigs
The commission's decision is specifically aimed at Polish pig farmers who owned no more than 50 pigs and/or piglets (between 1 July 2016 and 30 June 2017) and are situated in areas at high risk of ASF. Because of their limited size and means, some of these small farmers might find themselves unable to implement the new Polish requirements and would therefore be forced to stop pig meat production, an EC press release stated.
The financial support of €9.3 million agreed by the European Commission will be provided for a maximum of 10,000 piglets and 171,654 pigs. Farmers will receive €33 per piglet and €52 per pig.
Applying for European aid
The press release stated that farmers will have to apply for European aid, which will be paid within 12 months after the entry into force of the new rules. Farmers eligible for European aid will only be permitted to restart pig meat production if and when they are able to meet the new requirements. This will not be possible within 2 years of having benefitted from support.
The financial support for Polish farmers comes from the EU's common agricultural policy budget and fall under the provisions of the the common organisation of agricultural markets.
Temporary support measures
These rules allow the commission to propose temporary support measures (for no more than 12 months) to any sector covered by the common market organisation that is considered to be in a situation 'likely to cause a rapid deterioration of production and market conditions'.
According to the press release, this is the first time these provisions have been implemented since the rules were adopted in 2013.
5,000 pigs culled in Poland
Since its 1st discovery in Poland, African Swine Fever has been reported on 573 occasions in 3 provinces in Eastern Poland, according to information by the international Animal Health Organization (OIE). Almost 5,000 pigs had to be culled as a result. Even this September, pigs on various smaller farms had to be culled.