EFSA: Scientific opinion on ASF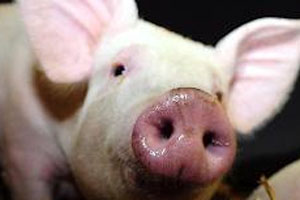 The risk that African Swine Fever (ASF) is endemic in Georgia, Armenia and Russian Federation has increased from moderate to high since 2010, when EFSA carried out its last risk assessment.
In addition, the risk that the virus spreads further into unaffected areas from these countries through contaminated meat, animals or vehicles remains high. The reported outbreaks in Ukraine and Belarus have all been rapidly controlled, but there is a risk of re-introduction of African Swine Fever virus from the Russian Federation and there are only a limited number of ongoing activities that will allow early detection of new cases in Ukraine and Belarus.
These are some of the conclusions of EFSA's scientific opinion that assesses the occurrence and risk of endemicity of African Swine Fever virus in the countries neighbouring the European Union and ranks the possible ways of introduction of the virus into the EU according to the level of risk. This work will support the EU's ability to prevent outbreaks.
** Scientific Opinion on African Swine Fever