Codex approves standard for ractopamine use in pigs and cattle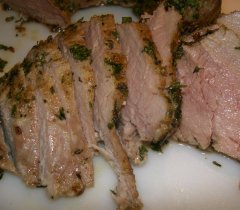 The Codex Alimentarius commission, a United Nations commission to promote food safety and fair practices in trade, has approved an international standard for the use of the feed additive ractopamine hydrochloride.
The commission decided to adopt an acceptable daily intake (ADI) and maximum residue levels (MRLs) for pig and cattle muscle, fat, liver and kidney. Codex global food safety standards are designed to ensure that public health is protected and to facilitate the fair trade of safe food products by providing international food safety reference points for all countries.
Approved for use
Ractopamine has been evaluated and approved by the US Food and Drug Administration (FDA) and has been approved for use in 26 countries, including Australia, Brazil, Canada, Indonesia, Mexico, the Philippines and South Korea.
The EU, China, Taiwan and Thailand have prohibited the use of ractopamine as leanness-enhancing agent and currently ban imports of pork from pigs fed ractopamine.
A Codex panel of international scientists, including scientists from the European Union, three times has confirmed the safety of ractopamine, most recently in 2010 based on data from China.
The human safety of meat products derived from pigs and cattle fed ractopamine had been confirmed by the joint FAO/WHO expert committee on food additives (JECFA) in 2004, 2006 and 2010 and by 27 regulatory authorities from around the world.
Codex Alimentarius
The Codex Alimentarius commission is established by the UN's Food and Agriculture Organization (FAO) and its World Health Organization (WHO). These days, its 35th session is in place in Rome, Italy. Ractopamine is a feed ingredient used to promote leanness in pork and beef. It was the fifth time the UN body considered setting a maximum residue limit for ractopamine.
This Codex decision will become official when the report of the commission is finalised on Saturday 7 July.
Related websites:
• Food and Agriculture Organization (FAO)
• Food and Drug Administration (FDA)
• World Health Organization (WHO)