China's Olympic athletes abstain from pork, clenbuterol worry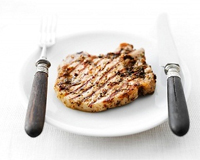 With the London Olympics coming up, Chinese athletes are abstaining from eating domestic pork. They fear inadvertently consuming substances banned under current anti-doping rules…
With the 30th edition of the Games less than 100 days away, China's athletes are instead relying on protein powder and fish to meet the high protein needs of top-class athletes, the Yangtze Evening News reported.
China's food production industry has been subject to several severe food scandels in recent years, involving dilution and adulteration of food products and use of feed additives in animal food. Authorities are particularly concerned that athletes could unwittingly consume clenbuterol, which is banned for food production in China but has been found in contaminated pork.
Pork tainted with clenbuterol in China has made news headlines in recent months, with the country being in the midst of attempts to stop the illegal feed additive from being used. It was reported last year December that Chinese police have investigated over 132,000 cases and detained more than 90,000 suspects since November in a nationwide crackdown on a set of highly attended offenses.
Clenbuterol can speed up muscle-building and fat-burning to produce leaner meat but has also been used by athletes as a performance-enhancer. In 2010, Tong Wen, China's 2008 Olympic women's judo gold medallist was banned for two years for testing positive for the substance.
Authorities have tightened supervision at training centres to ensure no clenbuterol-tainted food slips through and have launched checks of local produce near such centres, the Yangtze Evening News said.
"The kitchen is probably the most secure place at the Jiangsu province sports bureau… locks are installed on entry doors and only (kitchen) workers can enter," it said.
Also read:
Read more at the Times of India