CAP calls for ban on antibiotic use in animal feed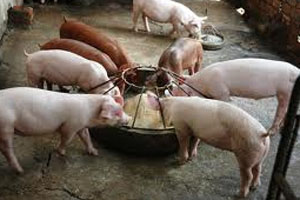 The Consumer Association of Penang (CAP) has urged the health and agriculture and agro-based industry ministries to ban the use of antibiotics in animal feed, which have reached alarming levels.
CAP president S. M. Mohamed Idris said the indiscriminate use of antibiotics in animal feed had caused the spread of antibiotic-resistant bacteria in farm animals, thus posing serious health threat to consumers.
"In studies conducted by the Veterinary Services Department in 2012, half of the local chickens were found to be resistant to ampicillin, sulphonamide and tetracycline.
Mohamed Idrs said, according to the World Health Organisation, the use of antibiotics in livestock was generally, not based on scientific principles.
"In Malaysia, there are currently 97 registered antibiotics for such purposes. Most of these medicines are used on chickens, ducks and pigs while some are used on cows and goats," he said