Calculator to determine cost of endemic disease in pigs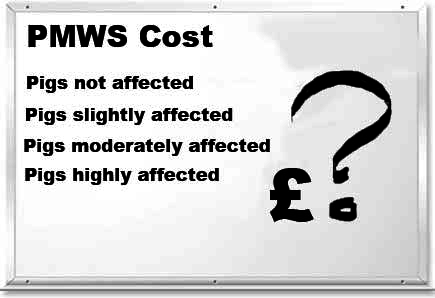 UK farmers can now calculate the cost of post-weaning multi-systemic wasting syndrome (PMWS) in pigs thanks to the work of BBSRC-funded researchers
Scientists at the Royal Veterinary College (RVC) studying PMWS devised the PMWS calculator to allow farmers to see just how much the disease, present in 99% of pig farms, has cost them.

Earlier this year research from the team showed the cost of PMWS to the British pig industry was running to millions of pounds every year.

Professor Dirk Werling, from RVC, who led the project, explains: "It's great to see our research moving beyond the lab to develop a tool of real benefit to farmers whose herds are affected by PMWS.

"Knowing the financial costs of this disease can help farmers decide how best to improve the welfare and profitability of their herds."

The work of Professor Dirk Werling and his colleagues at RVC was funded through the Combating Endemic Diseases of Farmed Animals for Sustainability (CEDFAS) initiative, which was launched in 2007 with £11.5M funding from BBSRC, the Scottish Government and Defra.