Boehringer Ingelheim opens vaccine research centre in Hanover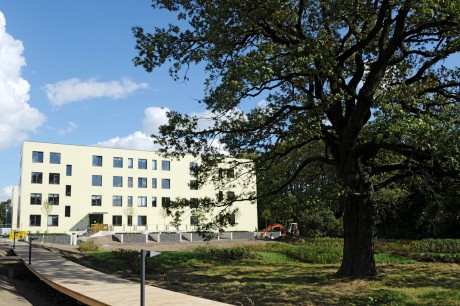 Boehringer Ingelheim opened its European Research Center for animal vaccines in Hanover and therefore its fourth site in Germany. The research-driven pharmaceutical company has invested more than €40 million in the Boehringer Ingelheim Veterinary Research Center (BIVRC).
At the moment, 50 employees are already working on developing innovative vaccines for livestock. By 2016, a total of 80 highly qualified scientists, laboratory workers and animal keepers are expected to work at the BIVRC.
In Hanover, Boehringer Ingelheim has built a state-of-the-art research centre, encompassing over 50 laboratories with animal accommodation facilities. With this facility, the family owned company is considerably expanding its international research and development activities in the area of animal vaccines for livestock. Globally, the company researches and develops animal health medication at sites in the USA, Germany, Mexico, China and Japan. For this purpose, Boehringer Ingelheim continually invests more than 10% of its revenue from the Animal Health division in research and development.
Related website:
Boehringer Ingelheim