Belarus: To resume pork exports to Russia by end of 2014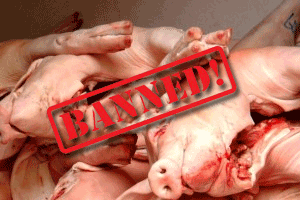 Belarus hopes to resume pork exports to Russia by the end of the year, according to Vasily Pivovar, Director of the Veterinary and Food Oversight Department of the Belarusian Agriculture and Food Ministry.
Belarus implement the ban of pork exports to Russia at the end of October, 2014, after the detection of the African swine fever genome in products made by the meat-packing factories in Bobruisk, Orsha, Minsk, and Mogilev and Belatmeat Company.
"As far as our decision to suspend pork export to the Russian Federation is concerned, we will prepare a joint protocol by the end of the week to stipulate all the joint measures. Monitoring efforts will be stepped up across the board." noted Vasily Pivovar.
In his words, it is possible that the certification of merchandise made by meat-packing factories in Minsk, Mogilev, Orsha, Bobruisk, and Belatmeat Company may be resumed in December for the sake of shipping the merchandise to the Russian Federation.
He also stated that Russia has at no point banned the supplies of Belarus pork itself. Previously it has been reported that Belarus may help Russia with covering the deficit in the pork market with the increasing of supplies by almost double – to 200,000 tonnes in 2015.