Belarus restricts Russian pork imports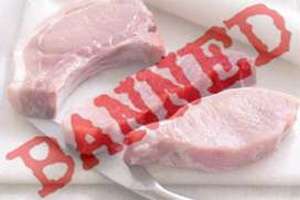 Belarus has imposed temporary restrictions on pork imports from Russia's Oryol Oblast due to the African swine fever (ASF) outbreak, stated a report from the Veterinary and Food Control Department of the Agriculture and Food Ministry of Belarus.
It is expected that in the coming days the restriction will be extended to the Voronezh Oblast, where another ASF outbreak has been identified. Belarus had already stopped pork imports from Ukraine's Chernigiv Oblast, where several outbreaks of ASF had been identified during the second half of 2014.
On January 4, Russian veterinary body confirmed the first ASF outbreak of this year in Russia on the farm in Moscow Oblast. It is still unknown how many pigs are to be culled due to this outbreak.
Experts note that despite the millions being spent by Russian authorities to fight ASF in recent years, the disease continues to harm Russian pig farming.
The outbreak of ASF in Voronezh Oblast is especially dangerous as it occurred on the farm of one of the largest Russian pork producers – Cherkizovo and at the same time, it is located very close to the Belgorod Oblast, where almost a quarter of Russia's pig population are concentrated.