Belarus restricts pork imports from Mongolia – CSF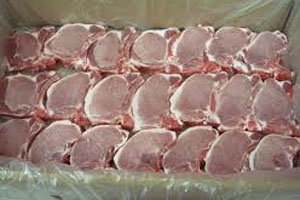 Belarus has introduced a temporary restriction on the import of pork from Mongolia, according to the Department of Veterinary and Food under the Ministry of Agriculture.
The reason for this was the recent outbreaks of Classical Swine Fever at several pig farms in Belarus.

According to OIE, in Darhan, Mongolia recent cases of Classical Swine Fever were reported. Due to this, Belarus has imposed temporary restrictions on imports of live pigs from Darhan. Restrictions were also imposed on boar semen, pork meat and other pork products, leather, raw intestines, hair, wild boar meat, hunting trophies from susceptible species, feed and feed additives of animal origin, as well as used equipment for the keeping, slaughtering and butchering of pigs – stated an official report.

Compliance – veterinary requirements
At the same time, the veterinary services of the Republic of Belarus was instructed to take additional measures to ensure sufficient control of biological protection of large pig farms and pig farms and of all types of property in the area. Veterinary specialists will check if all pig farms in the country are complying with veterinary requirements.

According to the recently approved veterinary rules, these restrictions on the import of animal products imposed by one country of the Customs Union (Russia, Belarus and Kazakhstan) automatically affects other countries – members of the Union. Thus, as of the end of October, the Darkhan could also not ship pork and other pork products  to Russia and Kazakhstan.