Bacterial diseases and antibiotic use in pigs back in focus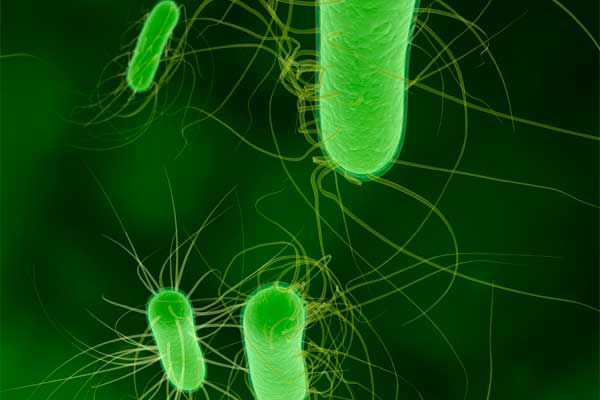 It is something of a paradox. Several countries in North Western Europe aim to reduce antibiotics as much as possible – and as a result, attention paid to bacterial diseases and antibiotics have taken centre stage again for researchers.
Bacterial diseases of pigs have languished in terms of research funding behind their viral cousins for many years. This lack of opportunity for scientific research and the attendant failure of research outcomes into scientific features such as bacterial pathogenesis, molecular epidemiology, virulence factors etc, has been partly filled by research workers in areas that have attracted funding, such as governmental objectives into activist-led topics like antibiotic usage.
The recent European Symposium for Porcine Health Management (ESPHM) therefore heard several reports from interest groups into antibiotic usage, such as the Danish veterinary authorities. There appears to be an appetite among heavily regulated societies such as the Danish and Dutch ones, to impose governmental regulation into professional conduct regarding antibiotic usage in animals. The obvious societal benefits of antibiotic usage in livestock, in saving animal lives, saving precious planetary resources and providing affordable food need further emphasis. Some of the negative impacts of these government-led 'antibiotics are bad' campaigns, include the loss of good will among farmers and clinicians toward any future necessary collaborations, such as for exotic diseases, and the unintended push of livestock operations into obtaining and using non-recorded and non-registered antibiotics for their animals.
One further result of the drive for reduction in use of antibiotics and antimicrobial zinc oxide products in several EU countries, has been an increase in several endemic pig diseases among European pig populations.
E. coli is one of the group of endemic agents 'embedded' into most or all pig farms. The prevalence and impact of post-weaning colibacillosis disease was markedly reduced in the 1980s by the use of in-feed zinc oxide as an antimicrobial anti-coliform agent. The ESPHM meeting therefore had several reports discussing the use of various antibiotic and other products to combat this re-emerging health and welfare problem, generated by restrictions on zinc oxide in European environmental regulations introduced in the past five years. Both forms of endemic post-weaning colibacillosis have re-emerged in outbreak form on many farms, viz post-weaning watery diarrhoea due to entero-toxigenic strains and oedema disease due to shiga-toxin positive strains of E. coli.
Presentations at the 2014 meeting highlighted the recent resurrection of commercial E. coli vaccine platforms intended for post-weaning colibacillosis and these are welcomed. Studies presented at the meeting also indicated the efficacy of erstwhile ancient antibiotic drugs such as fluoroquinolones (enrofloxacin or marbofloxacin), apramycin or amoxicillin/ clavulanic acid for this important problem.
Continuous flow systems and reduced antibiotic usage have also led to diarrhoea due to Lawsonia infections remaining at high levels in European pig farms, in growing and finishing pigs. The meeting reports included British data on increased cases of shedding of Lawsonia in growing pigs, using a faecal antigen detection system. Other studies indicated that variation occurs in the time of onset of infections of Lawsonia among groups of grower or finisher pigs between different batches of pigs, on any particular farm, from say 12 weeks-old in one group, to 16 weeks-old in the following group.
This European data provided confirmation of previous US studies on this phenomenon. Other studies on reduced feed digestibility, also provided confirmation of previous European studies into amino acid digestibility in pigs affected with Lawsonia proliferative enteropathy disease. The use of the effective commercial Lawsonia vaccine in European pigs has also been increasing, mainly with excellent results. However, the commercial product is a Lawsonia vaccine and not a diarrhoea vaccine, therefore any farm problem requires an emphasis on diagnosis to exclude and/or treat other endemic diarrhoea issues such as nutritional, PCV, brachyspira or the re-emerging E. coli problems. Many farms can have mixed infections with these various agents in their pigs.
Continuous flow systems and reduced antibiotic usage has also led to endemic Glässer's Disease remaining at high levels in nursery and grower pigs on many European farms. The gross evaluation of pigs at slaughter in a British study indicated high levels of pleurisy due to complex respiratory problems such as Glässer's disease. A well-conducted study by Prof Ritzmann's group in Munich further indicated that many cases of Glässer's Disease in European pigs had combined infections with Mycoplasma hyorhinis and the involvement of PRRS virus. Another well-conducted study by Dr Tijs Tobias at Utrecht University confirmed previous suggestions that Actinobacillus pleuropneumoniae (App) infections have a much higher spread among pigs in groups mixed within large pens, compared to groups kept in separate rooms.
Other studies at the 2014 meeting examined the possibility of successful regional eradication programmes for endemic bacterial diseases, such as Mycoplasma hyopneumoniae or swine dysentery. These eradication programmes encompassing all the farms within a particular region remain technically feasible, but relatively unlikely, mainly due to organisational issues and the likelihood of the unwanted occurrence of recurrence of infection following successful eradication on any particular farm. The number of antibiotics likely to be of any use for these types of control programmes also remains low, with useful available products limited in Europe to perhaps only tiamulin or aivlosin.
The lack of research programmes into novel antibiotics, partly due to the high cost of regulations involving new drug registration in Europe, means that the possibility of new antibiotics arriving on the scene to assist livestock health and food production remains low.
[Source: Pig Progress magazine Vol 30 nr 6, 2014]