ASF outbreaks in Voronezh, Russia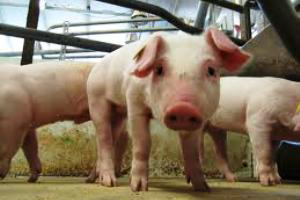 Two new outbreaks of African Swine Fever (ASF) have been reported in Russia – both are at private farms in the Voronezh region on the border with Ukraine.
The genetic material of the ASF virus was found at two private farms in the Voronezh region of Russia, bordering with the Lugansk region of Ukraine, this was reported by Rosselkhoznadzor.

Also, pigs were found dead at two pig farms in the Boguchar district of the region. During the study of samples pathological material was identified as the ASF virus. The area has been quarantined and veterinary services are taking measures to contain and prevent further spread of infection in accordance with the applicable instructions for the prevention and eradication of African Swine Fever.

Rosselhoznadzor believes that the cause of the ASF outbreak at the two farms in the Voronezh region was feed bought in Rostov region, where the outbreaks of this disease were revealed a little bit earlier, reports the agency.

It is known that in the Voronezh region the last outbreak of ASF was reported in 2011.