ASF outbreaks in Tver region, Russia continue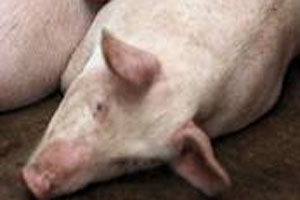 There have been a number of new outbreaks of African Swine Fever (ASF) recently registered in the Tver region, Russia.
Over the past few weeks the outbreaks have been occurring in the wild. However, experts have said that not all outbreaks of ASF among wild boars are reported.
The specialists of the Russian Research Institute of Veterinary Virology and Microbiology, under the Russian Academy of Agricultural Sciences reported the detection of the genetic material of ASF virus in samples from taken the bodies of two wild boars killed by the hunters  on 31 October, in Zavidovo, Tver region.

The heads of Federal Service for Veterinary and Phytosanitary Surveillance (Rosselkhoznadzor) stated that the depopulation of wild boars as one a priority objective in the fight against the spread of ASF. The depopulation should be carried out in all regions where virus outbreaks were reported.

The Office of Rosselkhoznadzor in Tver and Pskov regions reported that the number of wild boars in the Tver region is currently about 16,000. In 2011, there were plans to shoot 8000 boars but only 5244 were killed.

This year 9,500 pigs will be culled, with the first half of the year seeing 404 pigs killed, accounting for 4.3% of the plan, which is not enough to reduce the risk of new outbreaks of the disease in the wild. In most regions of the country where there have been ASF outbreaks reported, programs were also adopted to reduce the boar population in the region.