ASF outbreak prompts closure of Ukraine/Russia border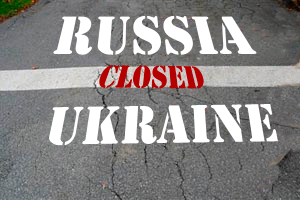 A second outbreak of African Swine Fever (ASF) in Ukraine has prompted authorities to tightening custom controls with Russia and temporarily close the local crossing between the countries for both vehicles and pedestrians.
Citing a message from the State Sanitary and Phytosanitary Service of Ukraine, local newspaper Vgorode, reported that on the 13th of January Ukraine registered a second outbreak of ASF in the country. The virus was detected in the carcass of a dead wild boar in the Luhansk Oblast of the country.
In response to the outbreak, State Veterinary and Phytosanitary Service introduced a quarantine in three villages in the region, Kamyshnoe, Yuganovka and Kolesnikovka.
Alexander Verzhihovsky, the director of the Department of Veterinary Medicine of State Veterinary and Phytosanitary Service, said that there are a total of 110 pigs on the farms in the quarantine zone and these will all be culled.