Antimicrobials under heavy discussion in United States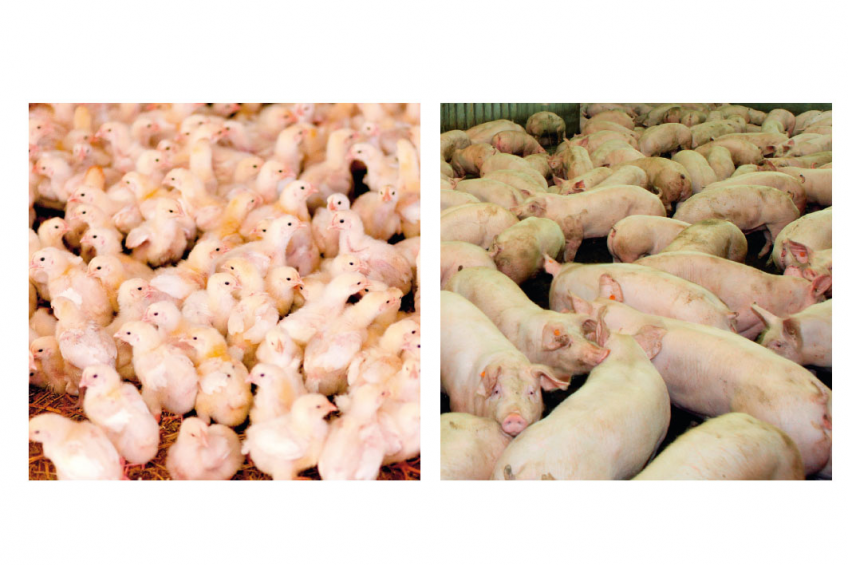 That the antibiotics issue is slowly becoming one of the key elements in the US poultry and pig industry became apparent at the 2013 International Production & Processing Expo in Atlanta, GA. Question is – what is really going to happen? Dr William T. Flynn, FDA, explains.
The antibiotics issue is hitting a raw nerve in the United States – so much became clear by observing what was discussed at the IPPE, held 29-31 January. The scientific conference touched on the shifting views towards usage of antibiotic growth promoters in Europe, alternatives to antibiotic use and included some speakers from the EU to highlight their views.

Animal nutrition company representatives on the show floor, however, often declined to comment on these developments or were quick to say that their feed additives work perfectly well in conjunction with antibiotic growth promoters. The truth is that in times of high feed costs, a fundamental change in the way animals are being kept is perhaps the last thing many producers would like to think about. Generally, US producers have enjoyed a greater liberty in the use of antibiotic growth promoters than their European counterparts and this freedom is what they would like to retain – especially now.

Although the US Food and Drug Administration (FDA) appears to be sensitive to the concerns of US producers, they are focused on the longer-term picture. Like in Europe, the question has arisen whether or not antibiotic usage in livestock production can be a potential cause of resistance to antibiotics in human medicine.

The future
William T. Flynn, DVM, from the FDA's Center for Veterinary Medicine, discussed the future of antibiotic usage, and highlighted his agency's perspective. He reminded the audience that the debate has been going on for decades – and said that the FDA has always been aiming to find measures that would meet the demands of consumers as well as those in the livestock industry. The main problem with the use of antibiotics is the occurrence of antimicrobial resistance – a phenomenon that occurs naturally but can also be acquired. It is widely accepted that usage of antimicrobials causes resistance. Flynn emphasised that all uses are part of this picture, i.e. human, animal, horticultural and others. On top of that, there is so much unknown about the matter that it is very difficult to assess the different effects of each use. Flynn summed up what the FDA has been doing on the US market over the last couple of years to mitigate the risks of resistance occurring. He touched on the establishment of the National Antimicrobial Resistance Monitoring System (NARMS), which has been in place since 1996. One year later, the extra label use of fluoroquinolones and glycopeptides was banned. As from 2003, the FDA has had a framework for assessing antimicrobial resistance risks as a part of drug approval.

This, he said, has not taken away public concerns. Hence, more initiatives followed in the last three years. In 2012, certain extra label uses of cephalosporins got banned. In addition, the FDA moved into a strategy of 'voluntary cooperation' to get the livestock industry to think about reducing its usage – not by force, but by cooperation, to get to a lower usage.
In June 2010, first steps were taken on this road, as the FDA introduced its so-called 'Draft Guidance 209', in which the emphasis was on 'judicious use' of antibiotics. The document initiated steps to assure that 'medically important' antimicrobial drugs are being used as judiciously as possible. In other words, the FDA invited the livestock industry to stand up and cooperate in thinking how to reduce to a minimum the usage of antibiotics that are also important when humans need treatment.

'Judicious' use can help curb resistance emergence through more targeted drug use and by reducing unnecessary
or inappropriate use. It includes two principles – the limitation of medically important drugs to those uses considered
necessary for assuring animal health and to include veterinary involvement or consultation. Necessary for assuring animal health, Flynn stated, means 'for therapeutic purposes' (i.e. to treat, control or prevent a disease). This use is expected to be directed at a specifically identified disease, targeted to animals with clinical signs of disease or that are at risk of disease; and will last for a limited duration or a targeted time period. This package was followed by a new set of documents in 2012 – the Draft Guidance 213, the Final Guidance 209 and the Veterinary Feed Directive.

Final Guidance 209
One of the key principles described in Guidance 209 is to limit the use of medically important antimicrobial
drugs to those uses that include veterinary oversight and consultation. This means that the primary objective is to
include veterinarians in the decision making process. It is not meant, he said, to mandate direct veterinarian involvement in drug administration.


Draft Guidance 213
Draft Guidance 213 provides more detailed guidance on implementation of key principles. It includes a definition for 'medically important', includes a process for updating product labels, includes data requirements for adding new indications and proposes an implementation timeline.

The term 'medically important' applies to all drugs classified in the Guidance For Industry 152, appendix A, complemented by aminoclycosides, lincosamides, macrolides, penicillins, streptogramins, sulfonamides and tetracyclines. The potential new therapeutic indications should be treatment, control and prevention and should include data requirements for obtaining approval of new uses. Any new uses are expected to have defined dosing duration, have an effective therapeutic dose level, be targeted as much as possible to at-risk population and include veterinary oversight. This is all going in cooperation with drug sponsors, in order to find a way together, rather than forcing it upon them.


Veterinary Feed Directive
The Veterinary Feed Directive is the existing framework for veterinary oversight of drug use in feed. The Federal Food, Drug, and Cosmetic Act (FFDCA) requires that medicated feeds needing veterinary oversight be designated VFDs. FDA finalised regulations regarding distribution and use of VFDs as early as 2001. This also has led to concerns as there was limited experience with the process, there was an administrative burden; there are veterinary workforce limitations; increasing costs for producers; and there are impacts on the feed industry.

Updating this process, the FDA has made steps to revise the existing regulations to make the process more efficient and less burdensome. One of the proposals is to allow a latitude of options when ordering a specific amount of medicated feed for specifically identified animals. The draft guidance as well as the VFD both are designated FDA priorities for 2013. All in all, the proposals should lead to the gradual phase-out of medically important drugs for production (growth promotion) purposes. In addition, it should include a gradual phase-in of greater involvement of veterinarians. Thirdly, the potential addition of new more targeted therapeutic uses of such drugs (as needed). Lastly – non-medically important drugs are still available over the counter and for production use.

Last but not least – the industry does not always perceive the approach of FDA as 'voluntary'. Still, it is, says Flynn. The FDA believes a proactive and collaborative strategy is the best approach, as this provides a path forward for addressing the public health concern in a manner that takes into account animal health needs and impacts on animal agriculture.