Antibiotics high on British pig industry's agenda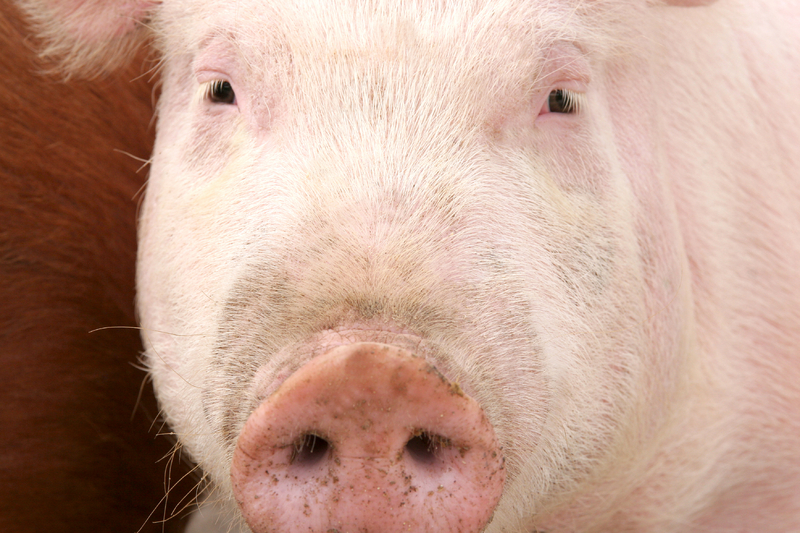 Under the title Pig Industry Antibiotic Stewardship Programme, the British pig sector has launched a number of initiatives to achieve minimum use of antibiotics, consistent with responsible human and food-animal medicine.
"We recognise and share society's concerns about the level of antibiotic use in human and livestock medicine," says chief executive Dr Zoe Davies of the National Pig Association. "In particular we acknowledge the risk, albeit small, of antibiotic resistance developing in bacteria in pigs and this resistance spreading to humans."
The British pig industry's duty
"Although antibiotic resistance in humans is largely caused by over-use and misuse of antibiotics in human medicine, the British pig industry has a duty to ensure it does not contribute to the problem," NPA senior policy adviser Dr Georgina Crayford adds.
The first and most important goal of the Stewardship Programme will be to collect both quantitative and qualitative data on current use of antibiotics in British pig husbandry, Crayford explains. This will be achieved through the industry's newly-introduced online medicines book, created by the levy board AHDB Pork working with the Veterinary Medicines Directorate.
Antibiotic use in UK
"Overall sales of antibiotics for use in livestock in the United Kingdom sit mid-range compared to other European Union countries. We acknowledge the current perception that antibiotic use in our pig industry may be higher than in some other countries, but we don't have any data to demonstrate what our actual on-farm usage is, hence the need for action," says Crayford.
The first signs are that the medicine book is a success. In less than 2 months, antibiotic data for over 1.2m pigs has been contributed by pig producers. This represents nearly a third of the national growing and finishing herd and shows outstanding progress in the sector's commitment to record, benchmark and control its use of antibiotics, Dr Crayford says. When the electronic medicines book has been sufficiently populated, producers will be able to benchmark their use of antibiotics with anonymised data from other farms of the same type, and to work with their vets to drive down overall use, she explains.
Effective disease control strategies
In September, the NPA will decide whether to formally ask Red Tractor, the well-known British quality mark for agricultural products, to make it obligatory for pig-keepers to use the medicine book. The Stewardship Programme also aims at extending education in effective disease control strategies as well as promoting veterinary prescribing principles to strictly limit the use of antibiotics of critical importance to human health. The National Pig Association will soon appoint so-called Stewardship Commissars who will continually review industry's use of antimicrobials and champion initiatives.
The NPA also follows a bit of a different road when dealing with antibiotics. The union is asking the government and local authorities to better streamline planning procedures for new pig housing. The union refers to a recent published report, the so-called O'Neill Review on Antimicrobial Resistance, which stressed that one of the most fundamental ways to reduce the use of antibiotics is to break the chain of transmission of infections. "And that's exactly what new pig housing does," Dr Crayford says. "Many pig farmers are prepared to invest in new housing, if only they can get planning approval in the face of intimidating campaigns by animal rights groups, and dithering by statutory consultees.
Reservoir of antimicrobial resistance
"O'Neill is right to warn that animals living in non-hygienic conditions can act as a reservoir of antimicrobial resistance and can accelerate its spread, and he is right to cite the importance of re-organising the planning of production sites to help reduce disease.
"The pig industry is prepared to play its part, but we are going to find it difficult to significantly improve the health of the national pig herd in a reasonable time-scale unless Government helps us overcome these growing planning obstacles."