African Swine Fever outbreaks may slow down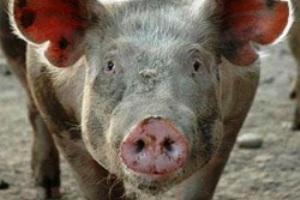 The spread of African Swine Fever (ASF) in Russia may be slowing down. This was observed by representatives of the Federal Service for Veterinary and Phytosanitary Surveillance (Rosselkhoznadzor).
Despite the apparent slowing down, three new outbreaks of African Swine Fever (ASF) have been reported in Russia last week.
The first outbreak was detected in the Tver region. The virus was found during the laboratory studies of the samples taken from the pigs fallen in Novozavidovsky village of Konakovo district of Tver region.
According to Rosselkhoznadzor spokesperson for the Tver and Pskov regions, Catherine Minin, the virus was found in the carcasses of dead pigs from one of the private farms.
"Samples from the carcasses were taken to All-Russian Research Institute of Veterinary Virology and Microbiology, where experts, after study, concluded that the animals died because of African Swine Fever," Minin explained. The carcasses have been destroyed and the place has been sanitised.
Previous cases of ASF in the Tver region were registered in late August. The infection raged throughout the region during the summer, but now shows signs of slowing down. However, experts are warning that the virus is still present. The region remains under quarantine and Rosselkhoznadzor heads are still dissatisfied with regional and local authorities' sluggish struggle with ASF.
Rosselkhoznadzor also briefly reported on the identification of two more outbreaks of ASF in the Krasnodar region.
One outbreak has been reported one of the private farms in the Staro Velichkovsky village of Kalinin district. The farm contained a total of 15 pigs. The distance to the nearest outbreak of disease, pig farm Delimit in Kalinin district, is about 20 km.
Another outbreak was registered in the same district on pig farm Kubanagro-Azov. Special measures are being undertaken to contain and prevent the disease from spreading further, Rosselkhoznadzor reports. (by Vladislav Vorotnikov)
Sources:
First outbreak
Second and third outbreak

Vladislav Vorotnikov