African Swine Fever hits first pig farm in Poland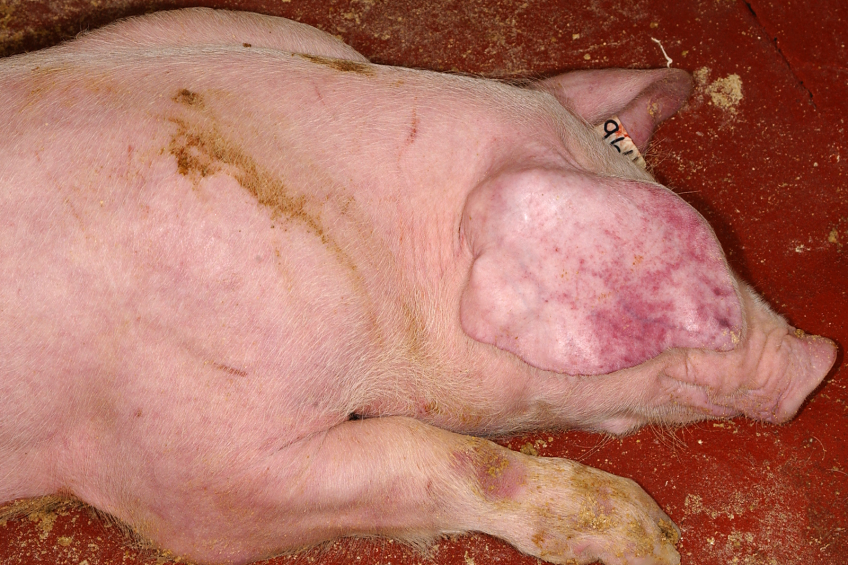 African Swine Fever (ASF) is no longer just present in wild boars in the European Union. The virus has also been confirmed on a swine farm in Poland.
On Wednesday, Polish chief veterinary officer Marek Pirsztuk issued a statement about the confirmation of ASF on a farm in the Bialystok district. The National Veterinary Institute and the Veterinary Institute of Pulawy had found indications for ASF on a farm holding five pigs in Podlaskie province, Bialystok district, in the municipality Gródek – an area roughly 5 km away from the border with Belarus. It is the same area where earlier nine cases of ASF were found in wild boars, earlier this year.
The suspected disease was diagnosed on July 19th, affecting two pigs. Ever since, the farm has been placed under official surveillance by a veterinarian and had samples sent off for further testing. After yesterday's confirmation, the three still remaining live pigs had to be culled and disposed of in a safe way.
More cullings
The area around the farm had to be cleaned and disinfected. All pigs in a 7 km radius danger area may also have to be put down, as a result of sanitary procedures associated with the eradication of ASF. In this area, there are 37 farms with in total 192 heads of pigs.
Pirsztuk also reported that the outbreak is located in what has been considered an 'infected area' since March, which means that no restrictions apply to any other zones in Poland.
Any action by order of the veterinary services related to the killing of any pigs is funded by the state budget, and farmers will receive compensation for any culled animals.
At the same time Pirsztuk advised that failure to comply with legal requirements, prohibitions and injunctions of district veterinarian combating the disease might result in severe criminal penalties.
Prices for pork in Poland are already very low, reports Reuters as both Russia and China have closed their borders for Polish pig and pork exports due to ASF in its wild boar population.
Russia
African Swine Fever has been a problem in the Russian pig industry for several years now. Recently the virus entered the European Union by affecting wild boar populations in Lithuania, Poland and Latvia. So far, no other pig farm had been reported infected.
In addition, Georgia, Belarus, Ukraine and Armenia reported outbreaks of ASF over the last years.