African Swine Fever confirmed on Crimean farm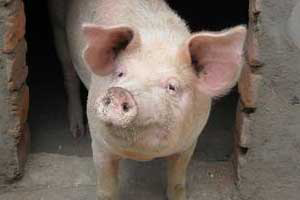 African Swine Fever (ASF) has entered new areas again as the virus has now been confirmed on the Crimea. About 500 pigs perished as a result of the deadly disease in a farm called Martins.
This was communicated by Sergei Aksenov, head of the administration of the peninsula, which was annexed by Russia in March 2014. The outbreak occurred in the Razdolnenskiy district in the north west of the peninsula and were confirmed on January 27-28.
ASF virus around prior to farm infection
Valeri Ivanov, Crimea chief veterinary inspector, said that the virus must have been around prior to this farm infection.
Ivanov said, "After epizootic investigation, we found that the outbreak was not the first one in the region. Veterinary inspectors conducted a study of the surrounding areas, first within a kilometre, and then fully explored the whole territory of the district. We have found 6 sources of infection."
Also read: "African Swine Fever is a man-made disease"
Is African Swine Fever a threat to Europe's pig production? The knowledge can be found at Germany's Friedrich-Loeffler-Institut. For scientists Dr Klaus Depner and Dr Sandra Blome, the virus has few secrets left. "Most problems are a matter of human misbehaviour." read more
People seeing pigs dying
He continued, "People see their animals dying and have simply been throwing them away, or even leaving their own farms. As the result, several infected objects were created. If only we would have learned about it straight after the onset of animals dying, the effect of our work would have been much higher."
Russian veterinarians point to people violating the country's biosecurity protocol as possible cause of the outbreak. Veterinary services already conducted anti-epizootic measures in the region, and it is suggested that the number of pigs that will be culled due to the outbreaks could rise within the coming few weeks.