First things first: The initiative Animal AgTech Summit started in 2018 with an event in San Francisco, CA, United States. On 1-2 October, the summit came to Amsterdam, the Netherlands and the concept will return to San Francisco and Amsterdam next year.
Amsterdam summit with large and small ag firms
In September 2019, it was time for a European version of the summit in Amsterdam, the Netherlands. Larger animal nutrition and health companies, like e.g. Trouw Nutrition, Cargill, Zoetis, Boehringer Ingelheim and Merck/MSD had sent representatives to talk and interactively discuss the challenges of the modern era. After all, each of these companies have embarked on finding innovative ways to embrace new technological solutions. For instance, Merck/MSD completed the acquisition of animal identification company Antelliq/Allflex earlier this year, Zoetis introduced its herd monitoring software Smartbow late last year and Boehringer Ingelheim launched its biosecurity tool Combat in 2018.
On the other side of the spectrum, there are also many smaller companies whose initiatives have just seen the light, whose technologies may still need more investments before they will become profit-making, or whose concepts are experiencing a breakthrough right now. Several presented themselves at the Animal AgTech Summit – here are a few that jumped out for the pig industry.
1. SwineTech
  SwineTech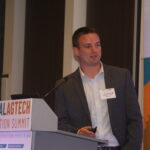 , headquartered in Cedar Rapids, IA, USA, has been experiencing rapid growth, predominantly in the North American market with its 'SmartGuard' concept in the farrowing pen, to send out an alarm to the sow when she is about to crush her piglets. The system gets activated on the basis of squeals. The company's CEO Matthew Rooda explained that by now the company has moved on to offer a whole range of solutions in and around the farrowing pen, improving welfare, productivity and sustainability.
2. Leeo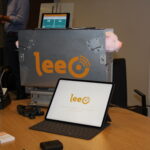 Now imagine one could capture any type of data inside the pig house, how to figure out what data to use and which not to use? That is an ongoing quest, also for the Netherlands-based company Leeo, selling a complete system to follow individual pigs using ear tags. A range of farms in the Netherlands, the USA and Germany have already started working with the system – one of the key figures is to be able to know what the animals weighed at every moment in their lives and where they were held exactly.
3. ViroVet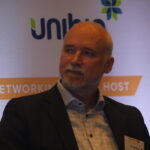 Traditionally, viruses can be prevented by using vaccines – but there are more ways to deal with viruses. 'Anti-virals' are known in human medicine; they are elements blocking the virus from replicating. An approach like this can be used with any virus – it's regulatory matters and food safety concerns that makes it a lengthy process before it can hit the market. An antiviral against ASF, if allowed/necessary under emergency legislation, could be ready for use late 2020, said ViroVet CEO Erwin Blomsma.
4. Unibio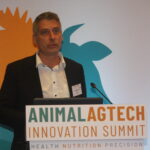 The company Unibio, headquartered in London, UK, but having a strong base in Denmark, uses waste to begin something new. It converts methane into protein that can be used for animal nutrition, using a U-Loop Fermentor. Most attention so far has gone out to aquaculture, but the company also presented figures from a small-size trial in post-weaning piglets. According to slides presented, the animals did not experience any increase in diarrhoea when compared to using zinc oxide in the feed.
5. Proteon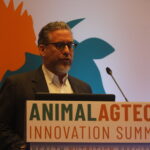 The Lodz, Poland-based animal health company Proteon focuses on the use of phages – or viruses that attack specific types of bacteria. This approach could be a promising alternative to antibiotics. The company already has a phage product ready against salmonella in poultry while it is waiting for the EU to give its regulatory approval for the marketing for this type of animal health strategy, COO Matthew Tebeau said. In the meantime, the company is working on more products for pigs, aqua, dairy and poultry.