140 vets attend Ceva's symposium on swine respiratory health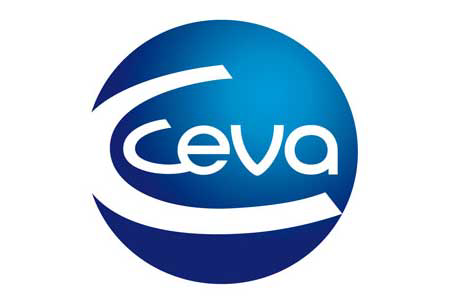 The practical symposium, Breathe Easy, organised by Ceva to help reduce respiratory disease in pigs was attended by 140 expert swine veterinarians.
According to Dr Roman Krejci, Ceva's Technical Swine products manager "two pathogens remain today the key players in the occurrence of the Porcine Respiratory Disease Complex. Enzootic pneumonia due to Mycoplasma hyopneumoniae causes substantial economic losses, for every 10% of the lung with pneumonia, mean daily gain is reduced by 40 grams, with an estimated overall cost per pig of up to €4.08. Porcine Pleuropneumoniae due to Actinobacillus pleuropneumoniae can equally devastate production with mortality exceeding 15% in the case of some outbreaks. Chronically infected herds with subclinical forms of the disease can be seriously affected with even more substantial overall losses due to lower growth performance. For a 1000 sow farm with the typical enzootic infection of A.p. in chronic forms of a disease with random acute outbreaks, the yearly loss amounts to €45,000. Preventing respiratory disease is in the first place essential for the welfare of pigs and is also good for business."
Incidence of poor respiratory health is widespread with Prevalence of the two pathogens (assessed by serology) exceeding 90% in some EU countries. During the symposium, speakers from five different countries working at universities, institutes or field practices shared their experience about how lung scoring can be used to identify main factors influencing respiratory health in pigs.
With the urgent need to preserve a sustainable use of antibiotics the adoption of targeted, preventative health programmes has become critical.
Ceva Santé Animale decided some years ago to focus on respiratory health globally and recently launched the Ceva Lung Program in Europe, an innovative tool already available in other regions.
Simple guidelines and an easy-to-use tablet App help evaluate the presence and impact of the main respiratory pathogens, scoring lung lesions at the slaughterhouse. The app is now available in 18 languages and has made it possible to evaluate the connection between the lung lesions and their negative impact on the main zootechnical parameters (mortality rate, average daily gain and feed conversion ratio).
Sharing the data with Ceva allows to benchmark a farm with the average data of a group of reference in a region or a country. It makes possible to take decisions according to the exact situation in the farm even if there are few clinical signs. A second control after several months evaluates the benefit of the applied measures.
Dr Philippe Mazerolles, Marketing manager of Ceva's Swine Biologicals range said: "Ceva Lung Program has demonstrated its predominant role in the commercial success of two Ceva swine respiratory vaccines: Coglapix against Actinobacillus pleuropneumoniae and Hyogen against Mycoplasma hyopneumoniae." It has helped in making the right diagnosis, thus targeting the farms where to implement successfully our vaccines. Coglapix and Hyogen allowing producers to breathe easy with  a measureable return on investment."