Top British pork sold at Dutch supermarket giant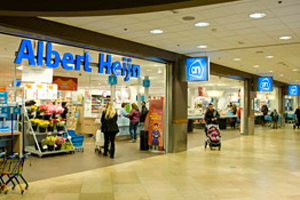 Top quality British pork is now being sold in Albert Heijn, the largest supermarket chain in the Netherlands.
The retailer has launched three new lines including shoulder steaks, fillet and loin chops, complete with a high welfare sticker and a prominent description of product origin and rearing methods.

The pork is marketed as a product with high welfare and taste in the retailer's premium range. 

BPEX Export Manager Jean-Pierre Garnier said: "This is excellent news and recognises the high standards of the British pork sector.

"This is a rather prestigious accolade, particularly as it positions our product between the supermarket's own animal welfare standards and organic pork.

"There is a good untapped demand from Dutch consumers for high welfare and sustainable meat and we hope that we will generate good sales from now on."
Albert Heijn stated that it has already been selling welfare meat from the UK for several years. The retailer added that the recent changes mainly come down to an expansion of its pork portfolio.