People: Trouw Nutrition Hifeed – new area manager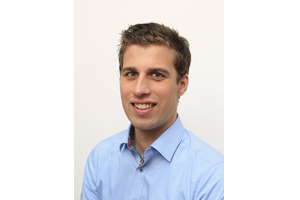 Trouw Nutrition Hifeed has appointed Rob Cocu as junior area manager in the European region.
The appointment is the first of several new roles that the company expects to create and fill over the next few months, as it seeks to expand into new markets, launch new products and consolidate its position. The employment is a help in further broadening market opportunities of Trouw Nutrition Hifeed, with broad experience on a local level.
Cocu graduated in Business Economics at the Hogeschool van Arnhem en Nijmegen in 2011. His graduation internship took place at Hendrix UTD, at that time a subsidiary of Nutreco. After graduation Business Economics, he studied Strategic Management at Tilburg University.
"I am enthusiastic to work for Trouw Nutrition Hifeed, Nutreco's 'window to the world', and look forward to the new challenge and experience", he says. Hi appointment was effective as from 1 April 2014